Empowering Climate-Friendly Energy Solutions: EnDev at IVECF 2023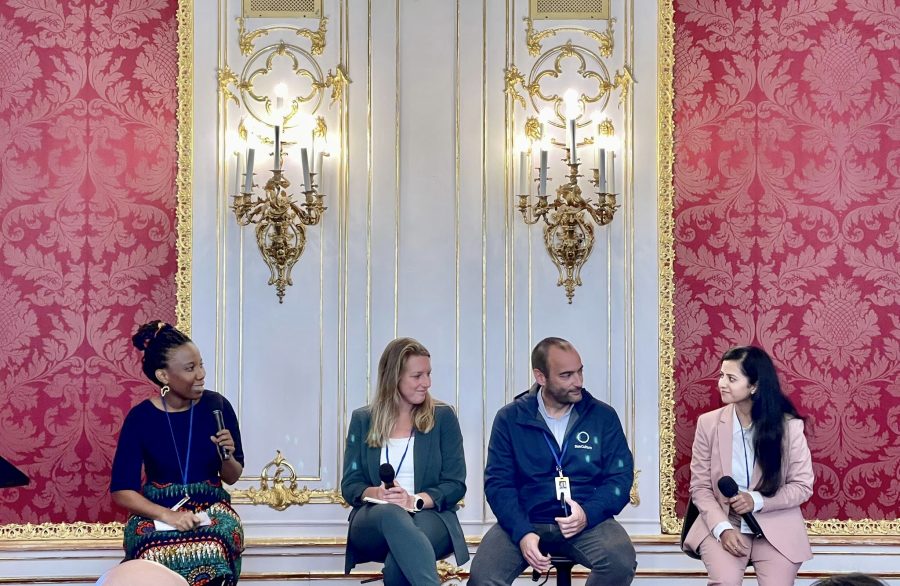 EnDev played a vital role at the International Vienna Energy and Climate Forum 2023 (IVECF), actively fostering the exchange of ideas, sharing valuable practical experiences, and advocating for collaborative efforts within the realm of climate-friendly energy solutions.
Catalysing Sustainable Development Goals through clean cooking solutions
The clean cooking event featured high-level statement on policy insights and projects, highlighting the cultural dimensions of clean cooking solutions and its crucial role in a just energy transition. EnDev's Programme Director, Alexander Haack, emphasized the need to expand initiatives, secure funding, and adopt a people-centred approach.
Representatives from partner organizations, including Dan Marangu (Ministry of Energy and Petroleum of Kenya), discussed Kenya's commitment to achieving universal access to clean cooking and the instrumental role of collaboration with the private sector and initiatives like the Green Climate Fund in realizing this goal. Justine Akumu (Ministry of Energy and Mineral Development of Uganda) addressed Uganda's transition from traditional biomass stoves to cleaner alternatives, underscoring the importance of an integrated approach to support both rural and urban communities.
The event concluded by focusing on empowering women and youth, with Mariana Butron Oporto (EnDev Bolivia) emphasizing the significance of straightforward solutions in supporting women in the context of clean cooking.
Solar irrigation for smallholder farmers – is it increasing resilience and reducing poverty?
Helen Kyomugisha (EnDev Uganda), moderated a session on reaching smallholder farmers with solar irrigation systems. This session highlighted the growing smallholder irrigation market and the need for more investment in consumer financing and farming services. Examples showcased increased yields and lower costs for farmers using solar irrigation. Capacity building for optimal crop management was also emphasized, and the session generated energetic discussions on the benefits of solar energy in the agriculture sector.
The role of Demand-Side Subsidies (DSS) in ensuring a just energy sector transformation
EnDev also organized a session on "The role of demand-side subsidies in ensuring a just energy sector transformation." Olivia de Vesci and Myrte van der Spek (both EnDev HQ) jointly moderated this session, presenting EnDev's Demand-Side Subsidies (DSS) framework. Patrick K. Tonui, Head of Policy and Regional Strategy at the Global Off-Grid Lighting Association (GOGLA), highlighted the significant role of DSS in reaching underserved markets and reducing costs for consumers. He emphasized their potential to promote inclusivity and achieve universal energy access.
On the conference's final day, EnDev's Programme Director, Alexander Haack, participated in a panel discussion on "Pathways to Widespread Societal Support for Renewables: Finding the 'Just' in Just Energy Transition Partnerships." He emphasized the importance of multistakeholder collaboration for a just transition and the gradual shift towards renewables as fossil fuels become a costlier energy option.