How EnDev's work towards combatting climate change aligns with SDG 13
Energy production is the primary source of global greenhouse gas (GHG) emissions (World Resources Institute). Supporting efforts to combat climate change is at the core of EnDev's work. The programme´s longstanding focus on renewable energy supports low-carbon development pathways in partner countries and is key to achieving both Sustainable Development Goal (SDG) 13 and the Paris Agreement.
EnDev's Ambition Level
Supporting low-income countries in reaching their energy access targets as well as delivering on their Nationally Determined Contributions (NDC) by providing access to climate-friendly energy is one of EnDev´s key objectives. By replacing usage of biomass and fossil fuels with renewable energy, EnDev actively contributes to addressing climate change and and reducing greenhouse gas (GHG) emissions. Furthermore, EnDev's efforts strengthen its target group's climate change resilience by, for example, supporting them in adapting agricultural methods, livestock and crops to the effects of climate change to increase their productivity as well as reduce greenhouse gas emissions from agriculture.
Want to find out more about Clean Cooking activities within EnDev?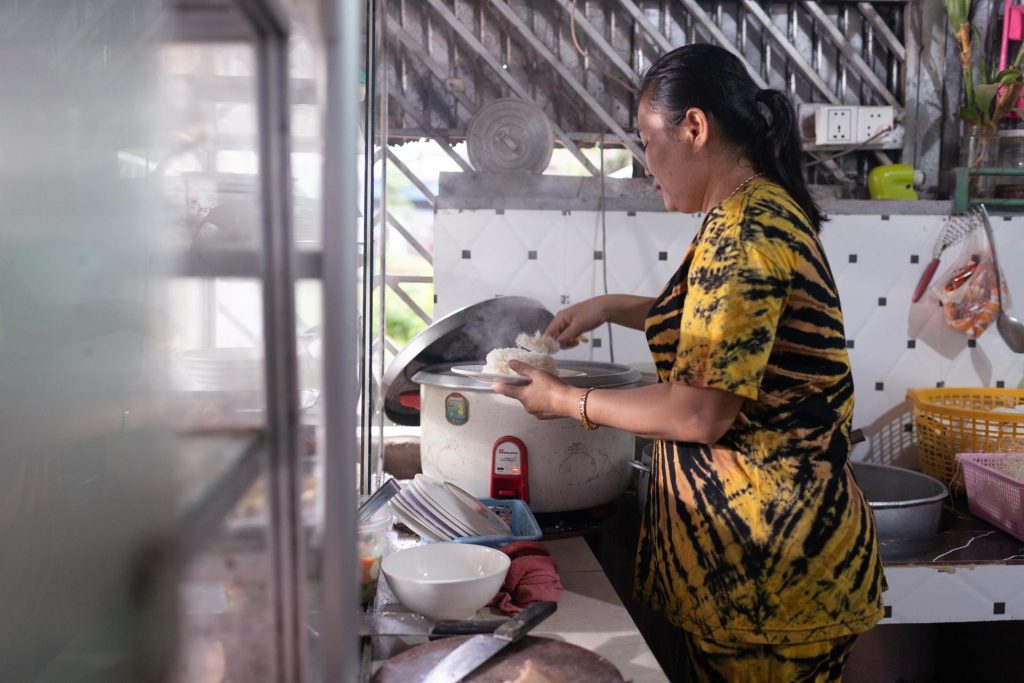 EnDev's Achievements
In 2022, EnDev saved 2.75 million tonnes CO₂ emissions. These are comparable to the average annual emissions of Norway's cities Bergen and Kristiansand together.
The overall EnDev CO₂ emissions savings accumulate to 22.31 million tonnes by the end of 2022.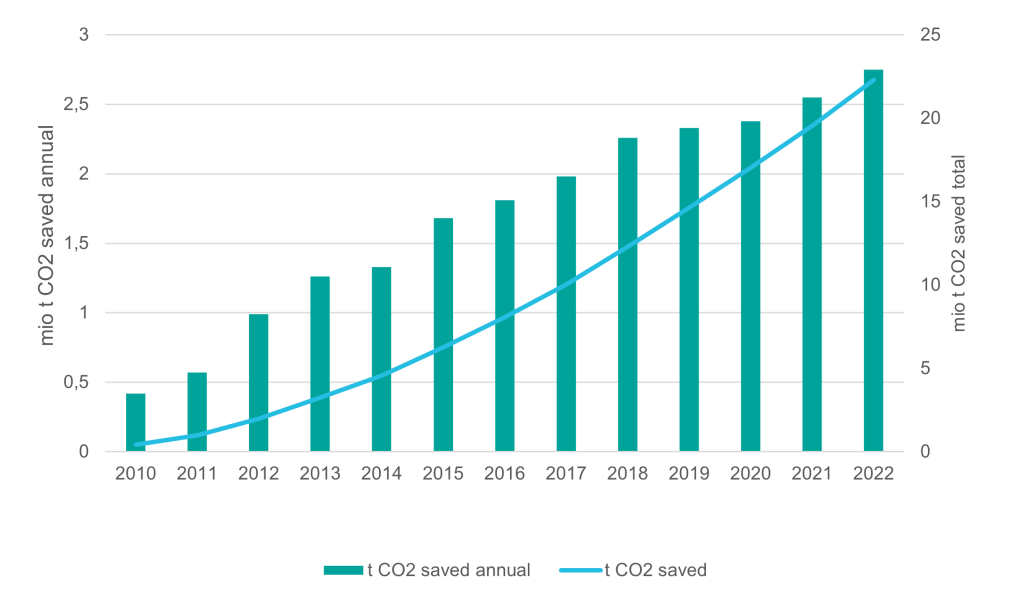 EnDev's climate impacts build on the primary focus on providing sustainable energy access.

Energising Development Strategy 2019-2025
Context
The Paris Agreement is a legally binding international treaty on climate change. It was adopted by 196 Parties at the Conference of the Parties (COP) 21 in Paris in 2015 and entered into force in 2016. The goal is to limit global warming to well below 2, preferably to 1.5 degrees Celsius, compared to pre-industrial levels. The implementation of the Paris Agreement requires economic and social transformation  both in terms of greenhouse gas (GHG) emissions reduction (mitigation) as well as enhanced resilience to the impacts of rising temperatures (adaptation). By 2020, countries submitted their plans for climate action known as Nationally Determined Contributions (NDCs), which communicate their mitigation and adaptation actions. Energy production is a significant source of global GHG emissions and 40 percent of global emissions are due to electricity generation alone. Moreover, the GHG emissions from non-renewable wood fuels for cooking amount to 1 gigaton of carbon dioxide per year, representing about 2 percent of global emissions. Many countries under-consume energy due to lack of availability or affordability to adaptive technologies. This is where EnDev comes into play.
Approach
Highlights from EnDev projects