Uganda
Uganda meets the predominant part of its energy demand with biomass and fossil fuel combustion. Only a small minority of the population has access to electricity, especially in rural areas. The demand for firewood for cooking exceeds natural reproduction, leading to deforestation. EnDev Uganda helps establish and promote improved cookstoves with an emphasis to develop national semi-industrial stove production capacities. EnDev also promotes solar market development regarding picoPV systems as well as grid densification.
Technologies used in this project
Grid

Hydro mini-grids

Improved cookstoves

Stand-alone systems
Country data
People with access to electricity: 89,184*
People with access to modern cooking services: 901,471*
SI´s with access to modern energy services: 971*
SME´s with access to modern energy services: 2,630*
*Achievements until December 2021
Approach
Improved cookstoves (ICS)
This component follows two approaches: For the first one, EnDev provides technical expertise (i.e. concept development, certified trainers, stove manuals, moulds) to build capacity of rural stove artisans. Also, EnDev provides awareness and marketing support. As a second pillar, EnDev supports Ugandan stove manufacturing companies. In 2014, EnDev Uganda, in cooperation with the Ministry of Energy and Mineral Development, launched the nation-wide quality stove brand Good Stove – Better Cooking, currently the only quality seal for improved cookstoves in Uganda.
Pico PV and Solar Home Systems
The country project supports solar companies in the dissemination of SHS and picoPV for households, social institutions, and SMEs. EnDev supports its partner companies in the implementation of different end user financing schemes, establishment of decentralised sales points and implementation of awareness campaigns. While EnDev Uganda promotes picoPV systems as entry point for end-users to get acquainted with solar technology, the focus lies on facilitating access to SHS that suit each household's demand and considerably improves their quality of life.
Grid densification
Lastly, EnDev Uganda cooperates with the Rural Electrification Agency (REA) to achieve 13.000 new household grid connections under the Sub-Saharan Africa Grid Densification Challenge Fund. The focus is on no-pole connections: households within communities in close proximity to the national grid who have failed to connect solely relying on their own means for more than a year, are supported in the grid connection process.
Additional projects
As a complementary component, EnDev implements a Cooking Energy sector support project. It aims at supporting the sector coordination under the Uganda National Alliance on Clean Cooking (UNACC) and the alignment of its strategy to strengthen the cleaner cooking market. Furthermore, EnDev Uganda is setting up a refugee energy access pilot project in North-Western Uganda. The pilot hence seeks to evaluate whether and to what extent market-based approaches can be successfully implemented in the refugee context.
Learn more about EnDev´s approach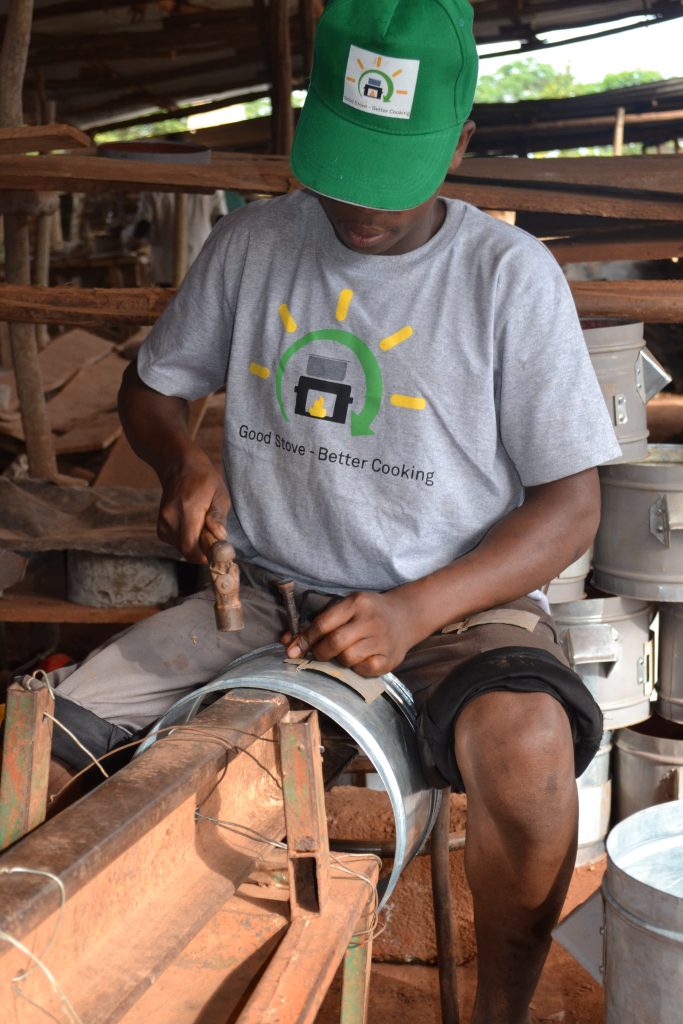 Impact
EnDev's measures in Uganda have led to the creation of '65′ long-term full-time jobs – mostly through the components for improved biomass usage and energy efficiency. Institutions and SMEs are reporting monetary savings from using ICSs or ovens while households using ICSs also save time and money. Households and SMEs using solar home systems reported reduced expenditures on paraffin and phone charging. SHS for households allow lighting, use of radio or TV and charging mobile phones while schools and health centres benefit from improved conditions (lighting after sunset, cooling of medication etc.). As as result of EnDev's interventions, 34,000 tons of firewood and more than 26,000 tons of CO2 are saved per year.
In terms of gender, EnDev supports a Ugandan manufacturer and distributor of higher tier cookstoves in constructing a new facility, where they committed themselves to employing 50% female staff. As these facilities are normally male dominated, the manufacturers will undergo gender-specific training, so that both male and female workers are valued equally.
Sustainable energy for smallholder farmers in Ethiopia, Kenya, and Uganda
In January 2021, the IKEA Foundation in partnership with EnDev began promotion of PUE in the dairy and horticultural value chains in Ethiopia, Kenya and Uganda with a total budget of EUR 8 million.
The project focuses on solar technologies and services for irrigation, cooling and drying for smallholder farmers in dairy and horticultural value chains to achieve increased productivity, improved nutritional outcomes, higher incomes, and improved climate-resilience and food security. The project will identify and pilot scalable, innovative solar business cases for smallholder farmers and related local businesses. In addition, smallholder farmers, agri-businesses and renewable energy enterprises will receive access to solar energy solutions and technological know-how. EnDev will ensuring the transfer of experiences from Kenya and Uganda to Ethiopia with systematic activities for cross-country exchange and learning.
This project is co-financed by the IKEA Foundation, an independent philantropy focused on creating brighter lives on a liveable planet through its grant giving efforts.
Further information
For more information on the energy situation in Ugdana see energypedia.