Bolivia
Bolivia, with a population of about 11 million people, has a high electrification rate (93%) and a relatively high access to clean cooking rate (64%). People without access tend to live in very remote areas. Due to the difficult topography of Bolivia, communication and transport are a challenge in general, and there are regions that are completely flooded and isolated during the rainy season. EnDev addresses these issues, working with pro-poor targeting strategies. It supports local partners in the fields of improved cookstoves and small solar systems. Also, EnDev supports grid densification and helps small farmers gain energy access to improve their production.
Technologies used in this project
Grid

Improved cookstoves

Stand-alone systems
Country data
People with access to electricity: 489,747*
People with access to modern cooking energy: 289,837*
SI´s with access to modern energy services: 7,644*
SME´s with access to modern energy services: 17,605*
*Achievements until December 2022
Approach
The two main pillars of EnDev Bolivia´s strategy to reach out to poor households, social institutions as e.g. schools and community centres as well as small farmers and enterprises are:

1. Bottom-up and demand-driven development measures
2. Cooperation with local partners (government entities on all levels, private sector companies, beneficiaries, NGOs, cooperatives, foundations, other implementing partners) to leverage local resources and ownership

In the field of improved cookstoves (ICS) and small solar systems (picoPV) EnDev Bolivia offers a tailor-made package of support to each of its local partners. Activities range from supporting government institutions in designing policies or working with financial institutions to improve access to finance for beneficiaries as well as strengthening the private sector. Small scale energy promoters and medium-size retailers are trained to increase their capacity to market modern energy products and services. Awareness campaigns for the broader public address topics such as potential savings in fuel expenditures and positive health impacts related to less indoor air pollution and better quality of light as well as additional co-benefits such as phone charging. Recently, EnDev Bolivia has tapped into the innovative potential of the country and supported the technical development of a new portable ICS model to facilitate the creation of market structures in extremely remote areas affected by floods on an annual basis.

EnDev supports grid densification through agreements with electricity utilities and private installation companies offering subsidies which are gradually reduced over time. All activities incorporate training and awareness components to ensure proper and safe use of electricity as well as high quality house wiring. Apart from households, a special focus is on social institutions and small farmers/enterprises to improve social services and foster productive use of energy.

In addition, small farmers are supported in gaining energy access to equipment to improve their primary production, process agricultural goods and sell value-added products to wholesalers or directly to the public. EnDev offers technical assistance, steering and subsidies to foster productive use of energy activities. A wide range of high quality agricultural machinery is supported ranging from irrigation pumps to dryers and dehuskers – to mention but a few. If the available electricity allows, the project opts to support a package of machinery which increases primary production on the one hand and assists in processing the production on the other hand in order to maximise impact.
Learn more about EnDev´s approach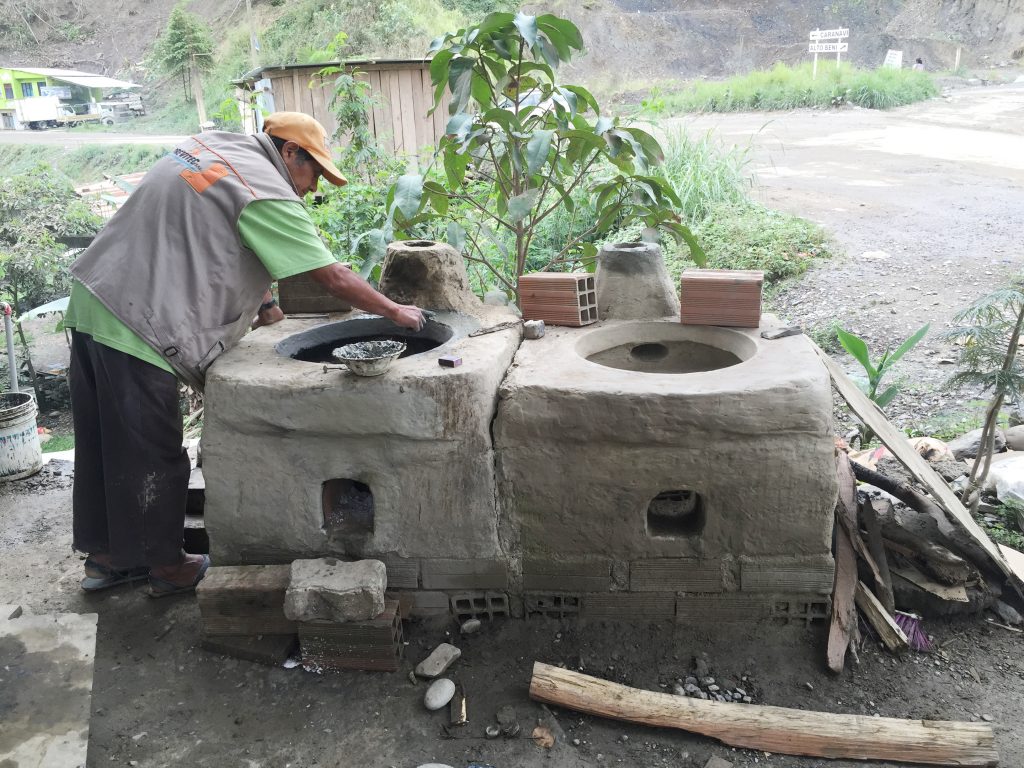 Impact
EnDev Bolivia is very successful, in part because the project provides a wide range of services to meet the different needs of households, social institutions and smallholder farmers. The impacts are manifold: ICSs save up to 50 percent of fuel and indoor air pollution is reduced significantly. PV systems at schools allow classrooms to be used in the evenings. Thermal solar systems in health centres and schools improve hygiene and conditions of patient care. The strong government support and the excellent cooperation with NGOs and the private sector have contributed significantly to the fast progress of EnDev Bolivia activities.
On gender, EnDev employs women as co-designers for technologies which enable the productive use of energy. Some of these technologies increase production output by 1000% percent, enabling local women to attain more profits.
Further information
For further information about the country project, you can visit EnDev Bolivia's website here (available in English and Spanish).
For more information on the energy situation in Bolivia see energypedia.