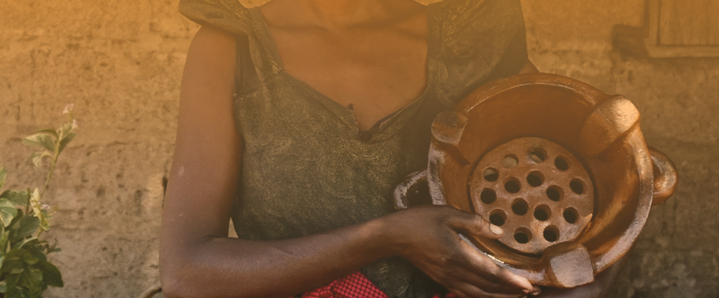 Tanzania
In Tanzania, a large part of the national energy consumption is directed to domestic use, such as cooking and lighting. In rural areas, most people do not have access to electricity. They use kerosene lamps for lighting and cook with biomass, using the traditional three-stone-method. Thus, rural energy service delivery is one of the most significant development challenges for Tanzania. EnDev's implementing partner SNV supports the production of improved cookstoves and helps establish a market for pico photovoltaic. The project emphasizes inclusion and gender aspects, especially targeting vulnerable and refugee households.
Technologies used in this project
Improved cookstoves

Stand-alone systems
Country data
People with access to electricity: 288,377*
People with access to modern cooking energy: 987,967*
SMEs with access to modern energy services: 220*
*Achievements until December 2022
Approach
The Tanzania Improved Cook Stove (TICS) Programme introduces and promotes appropriate cooking technology options to currently underserved biomass consumers – households using rural firewood using and small commercial food vendors using charcoal. The programme supports the development of a viable production, marketing and supply chain for portable and fixed models of newly developed 'Matawi' ceramic stoves in rural and peri-urban areas of Mwanza Region. In the urban environs of Mwanza TICS further supports small and medium scale ICS manufacturers to diversify their production to include multi-spot charcoal ICS intended for commercial food vending market. Practical business development services are coupled with business to business relation brokering that enables independent and sustainable ICS enterprise growth throughout the supply and marketing chain. EnDev Tanzania supports tangible marketing activities that aim to stimulate consumer interest, awareness and confidence in newly available ICS options.

In parallel, EnDev Tanzania supports the establishment of a market for picoPV in rural areas of Tanzania's Lake Zone. This Results-Based Financing for PicoPV solar project aims to improve market access to and use of quality pre-electrification pico-solar devices for rural and off-grid households. This is to be achieved via a strengthened import supplier to end retailer distribution. Central to the programme is the establishment of a temporary financial product within mainstream banking that is accessible to import-suppliers actively engaged in distribution chain development. The nature of the financial product will be to provide after delivery incentive payments on each unit of verified picoPV solar units after they are sold under the programme framework to rural consumers by certified import-suppliers. The incentive payments is limited in time and proportional to the performance (lumen hours) of the product sold.

EnDev steers the design, development and implementation of the market available RBF Financial Product in cooperation with the hosting Financial Institution of the RBF Fund. The country project coordinates 3rd party on-site verification of picoPV suppliers, end retailers and consumers in the validation and transaction of RBF Fund claims made by the private sector. Further, EnDev coordinates multiple stakeholders in transparent operation and analyses market-actor behaviour resulting from the introduction of RBF Financial Product into the supply chain.

Both approaches are implemented by SNV in cooperation with GIZ.
Learn more about EnDev´s approach
Impacts
To get a better impression of how EnDev Tanzania's work is changing people's lives, please see the short videos in the below.
To further its gender approach in Tanzania, EnDev/SNV trains as many female, as male ceramic and metal artisans. So far, most women-led enterprises undergoing this training were able to increase their sales and thus their income.
Further information
For more information on the energy situation in Tanzania see energypedia.