DRC
The Democratic Republic of the Congo has some of the lowest energy access rates in the world: 19.1% of the overall population has access according to official statistics, but this falls to only 1% in rural areas . Nearly all of the households cook with firewood or charcoal, which causes high levels of respiratory and eye infections. In Eastern DRC, high rates of poverty are compounded by political instability and armed conflict. The country's rich natural resources are often exploited illegally. The depletion of protected forests, home to unparalleled biodiversity, for charcoal production by armed groups is an increasingly pressing tragedy.
Technologies used in this project
Country data
People with access to modern cooking energy 30,093 out of 98,812
Improved cooking systems disseminated 12,283 out of 70,640
Tonnes of CO2 emissions saved 8,996.27
Jobs created 150
* Achievements until December 2021
EnDev's implementing partner in DRC, the AVSI Foundation, works in three eastern provinces of the country to increase the use of improved cookstoves for cleaner, more efficient cooking that improves health and reduces pressure on forests since 2019. From 2022, EnDev DRC will also support micro and small entrepreneurs to expand their businesses with modern electricity access.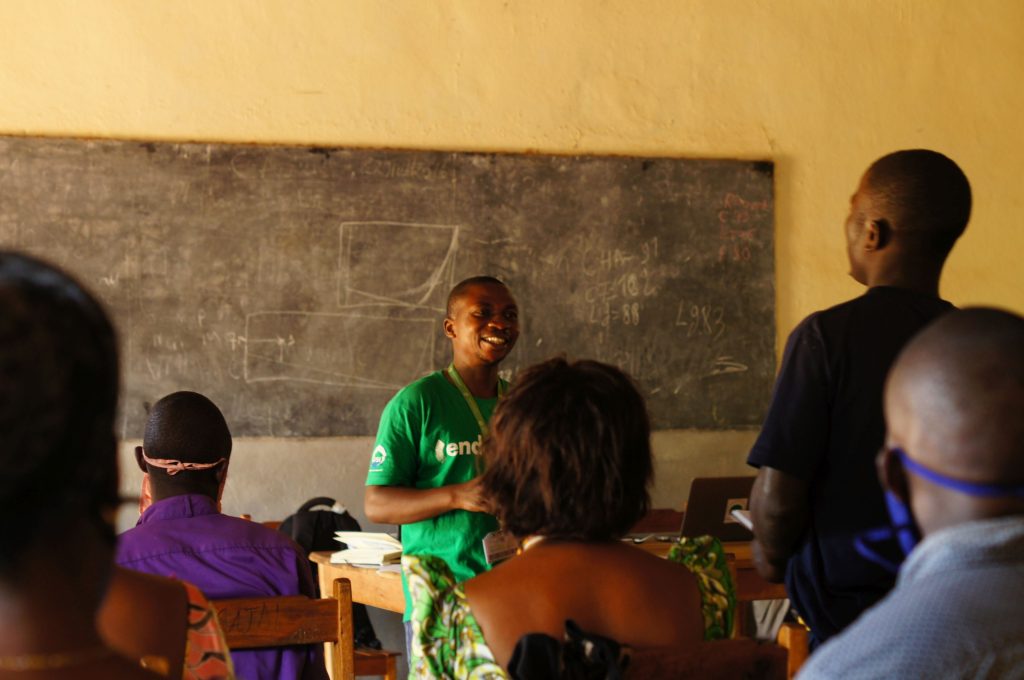 Approach
EnDev DRC has two components. It supports the production and adoption of improved wood and charcoal cookstoves that are at least 40% more efficient than three stone fires or at least 30% more efficient than traditional charcoal stoves. It also supports local economic growth by helping small enterprises to use electric tools and appliances to improve the productivity of their businesses.
Clean Cooking
The Clean Cooking component aims at reducing deforestation and CO2 emission while promoting local development. We train local artisans to produce and sell Improved Cook Stoves (ICS). Our holistic approach ensures that their entrepreneurial activity is sustainable, through periodical training and continuous coaching on technical production, business management and marketing. EnDev also provides means of production and distribution through results-based incentives. The project also facilitates the establishment of distribution networks, linking producers to sellers, and coordinates awareness raising campaigns to spread knowledge about the importance of Clean Cooking for health, the environment, and household economy.
Productive Use of Energy
The PUE component starts in 2022 and has the objective of developing the local renewable energy market through the promotion of the utilisation of efficient electric appliances within small and micro-enterprises. The activities will be concentrated on Idjwi Island (South Kivu Province), where EnDev will benefit from the synergy with AVSI's former interventions on rural electrification. 80 local businesses will be created or supported through business management training and coaching, facilitation in the purchase of appliances, and liaising with local financial services providers to upscale the entrepreneurial activities and raise awareness about the profitability of businesses who use energy productively.
Impacts
The Clean Cooking component began activities in 2019. After selection and training of the first producers, despite the restrictions imposed on work by the COVID-19 pandemic and the 2021 Nyiragongo eruption, the first locally produced cookstoves were sold on the market in early 2021.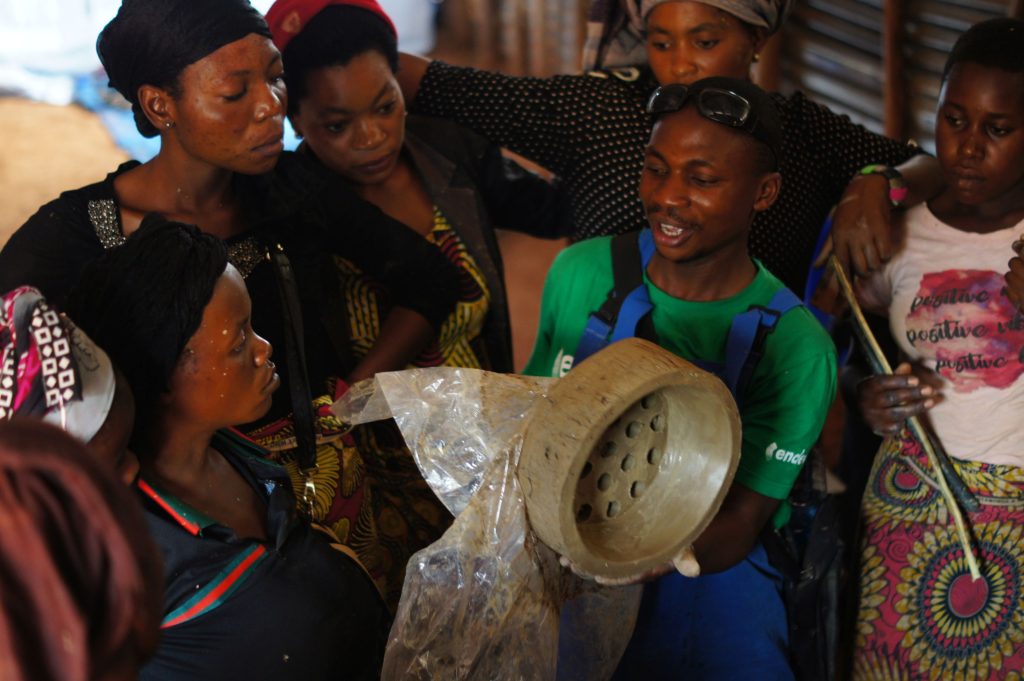 The improved stove sector is now picking up steam in all three provinces, creating local employment in production, marketing and sales. The use of the ICS improves the health of women and children and allows them to free time that they would otherwise spend gathering fuel and cooking for longer hours. For those who use charcoal to cook, they save up to 50% of the income they formerly spent on cooking energy.
The awareness raising campaigns are contributing to make the population aware of the difference between traditional and improved cooking. Adoption rates are rapidly increasing in all the covered provinces, and more and more people are convinced by the economical, health and environmental advantages of ICSs, especially in contexts where deforestation is a very sensitive topic.