Malawi
Malawi is one of the poorest countries in the world. Given its relatively small land-mass, large (and growing) population and heavy dependence on fuel wood, it is also an increasingly energy-stressed country. Its forest resources are under significant pressure due to deforestation, as electricity and gas are only intermittently available and considered to be expensive for cooking. EnDev Malawi works to enhance a financially sustainable market for improved cookstoves in urban and peri-urban areas. At the same time, it has implemented a picoPV component. In the future, the project seeks to increasingly support the pro-poor social cash transfer scheme of its improved cookstove component.
Technologies used in this project
Improved cookstoves

Stand-alone systems
Country data
People with access to electricity: 49,386*
Poeple with access to improved cooking services: 1,174,407*
SI´s with access to modern energy services: 21*
*Achievements until December 2021
Approach
The overall project strategy is to enhance a financially sustainable market for improved cookstoves in urban and peri-urban areas of Malawi, by strengthening the supply and demand side.

On the supply side, EnDev Malawi enhances the capacities of craftsmen producing the energy efficient cookstove "Chitetezo Mbaula" by EnDev-ProBEC. EnDev Malawi links production and demand by acting as an interface between predominantly rural, informal small scale producers and urban, formal sales outlet chains and organising transportation of stoves to urban areas. Thus, EnDev facilitates the creation of a sustainable distribution system for fuel-saving firewood stoves in the major urban and peri-urban areas of Malawi.

In the first half of 2015, a results-based financing (RBF) scheme supports access to modern cooking energy for poor and vulnerable groups, especially aimed at rural areas. RBF incentives will be paid to rural sales agents after results are achieved, i.e. stoves sold, thus stimulating a rural ICS market.
Learn more about EnDev´s approach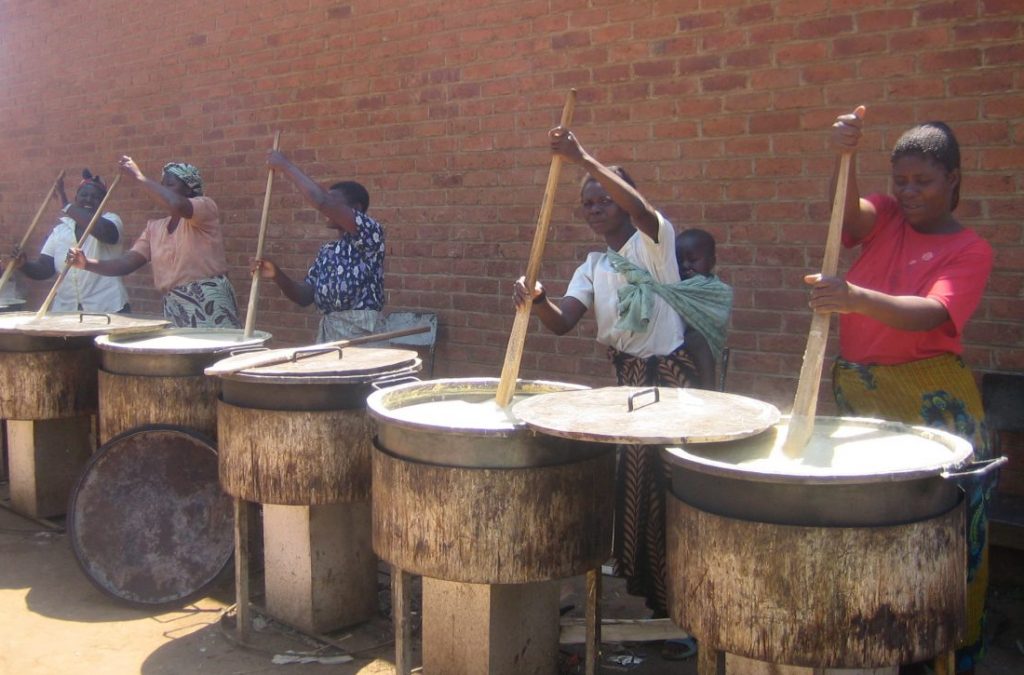 In EnDev's cooking component in Malawi, women make up 80% of all workers employed by local ICS producers. Based on that, gender-specific tools were introduced which require less physical strength, and therefore allow female workers to achieve the same results as male workers. Learn more about EnDev's gender activities here.
Further information