Hope for rural women affected by COVID-19 in Bangladesh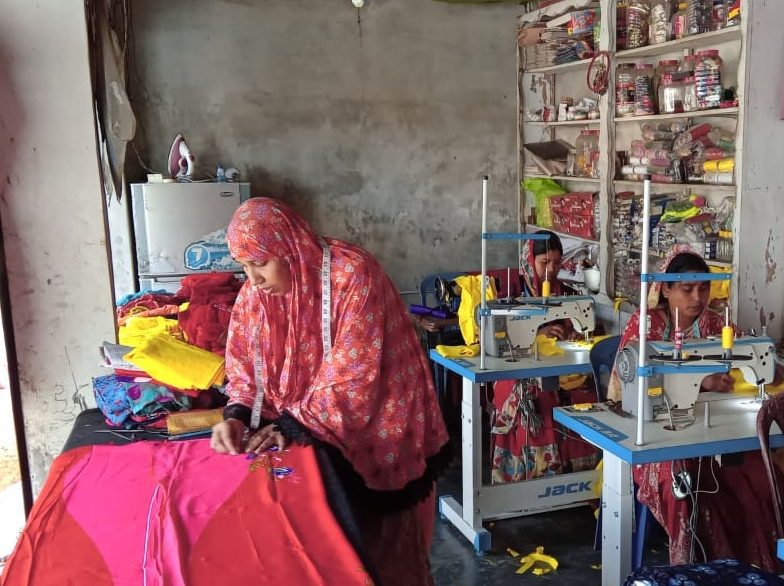 The COVID-19 pandemic has affected the livelihoods of millions of people in Bangladesh employed in the ready-made garments (RMG) and poultry sectors, a large percentage of whom are women. Thus, EnDev initiated four COVID-19 response projects.
The initiatives were aimed at countering the adverse effects of the pandemic through clean energy technologies. To this end, EnDev partnered with SNV to implement a project entitled "Livelihood Support of COVID-19 Pandemic affected Low-income Community through Solar Energy Interventions" in Bangladesh. The project has created opportunities for women entrepreneurs and employees of RMG and poultry industries: it has succeeded in setting up women-led RMG and egg hatching businesses, powered through low-cost grid-tied solar home systems (SHS). In this context, SNV organised training programmes for the women. The programme also created a COVID livelihood support fund (LISF) and cooperative, through which beneficiaries can get further loans and build networks with other entrepreneurs.