Bangladesh
By early 2020, Bangladesh has achieved a 95 percent electrification rate, and the government plans to reach 100 percent electrification by early 2021. However, the quality of electricity access still remains poor for a large segment of the population, due to frequent outages, voltage and frequency fluctuations, and planned power cuts in high demand periods. At the same time, despite rapid urbanization and economic growth in recent years, the majority of the population of Bangladesh lives in rural areas. There, many households cook with traditional, inefficient biomass stoves, leading to indoor air pollution and thus illnesses and premature deaths. EnDev promotes clean cooking technologies and supports the productive use of solar energy.
Technologies used in this project
Improved cookstoves

Stand-alone systems
Country data
People with access to electricity: 2,628,000*
People with access to modern cooking energy: 4,008,000*
SI´s with access to modern energy services: 35*
SME´s with access to modern energy services: 657*
*Target achievements until December 2019
Approach
EnDev Bangladesh currently focuses on two main areas: support for clean and improved cooking technologies including processed biomass fuels, and promotion of the productive use of solar energy.
Improved Cooking Technologies
EnDev supports the Bangladesh Bondhu Foundation (BBF). This non-profit NGO was founded in 2015 as a spin-off from EnDev's activities, and has become Bangladesh's largest ICS organization, promoting cement-based stoves with chimney known as "Bondhu Chula". BBF works with around 5,000 small and medium-sized local enterprises producing and selling Bondhu Chula all across Bangladesh, while BBF remains responsible for marketing, monitoring, and further product development. EnDev supports BBFs development, diversification and training of Bondhu Chula doctors.

EnDev also facilitated the establishment of the so-called Household Energy Platform (HEP) programme and helps HEP enhance coordination among stakeholders in the clean cooking sector. EnDev supports HEP for the development of standards for the sector. EnDev also supports initiatives through Practical Action (PA) and the Netherlands Development Organisation (SNV) to further develop the capacity of small and medium enterprises to produce and market briquettes made from biomass waste.
Productive use of solar energy
EnDev supports an innovation fund project on decentralised, smart prosumer to prosumer grids using the surplus energy produced in existing Solar Home System clusters. This swarm electrification approach stimulates indigenous growth through solar based e-rickshaw charging points in rural areas as a priority productive use. The project aims at building a modified cooperative model for e-rickshaw charging, nurturing village-based economies in solar Peer-to-Peer grids.

EnDev supported dissemination of solar home systems and implemented dissemination and market development initiatives for PicoPV systems, focusing on increasing affordability through a Results Based Financing (RBF) approach for solar lanterns up to 10Wp and 1,200 lumen-hours per day. EnDev has implemented activities through the Collaborative Labelling and Appliance Standards Programme (CLASP) and provided incentives for energy efficient DC appliances including fans, refrigerators, and pumps for rapid market penetration.

EnDev also implemented the Lighting Bangladesh Programme, a joint initiative of GIZ and International Finance Corporation (IFC), to provide access to lighting in off-grid areas by catalysing private sector driven PicoPV systems (Solar Lanterns) market in Bangladesh. It strengthened awareness of the benefits of high-quality Pico Solar Lighting Systems and supported the marketing processes.
Learn more about EnDev´s approach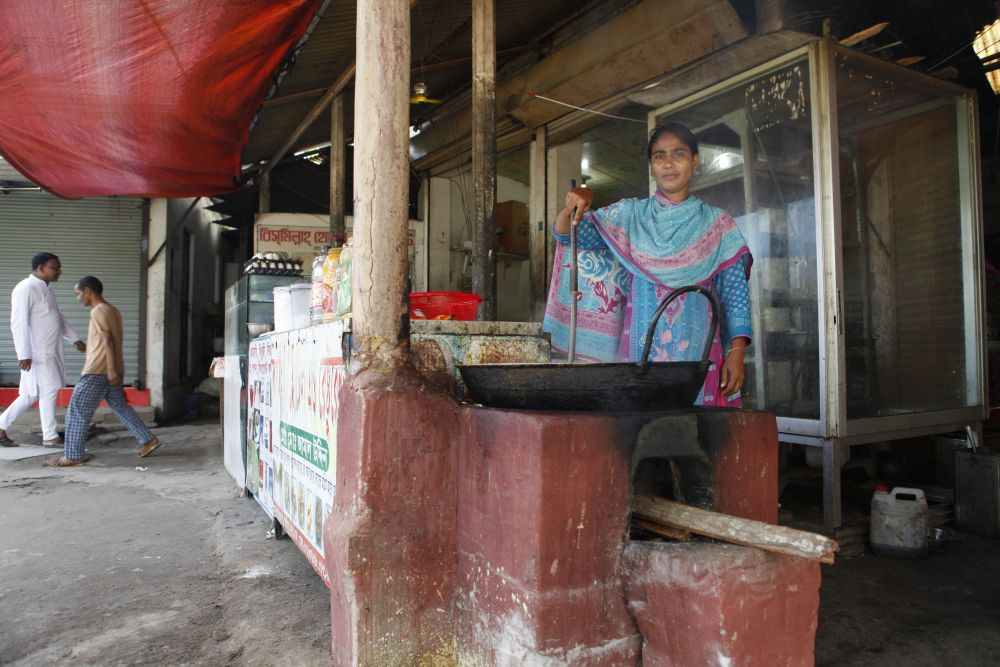 Further information
For more information on the energy situation in Bangladesh see energypedia.