EnDev collaborates with EU to electrify rural households in Ethiopia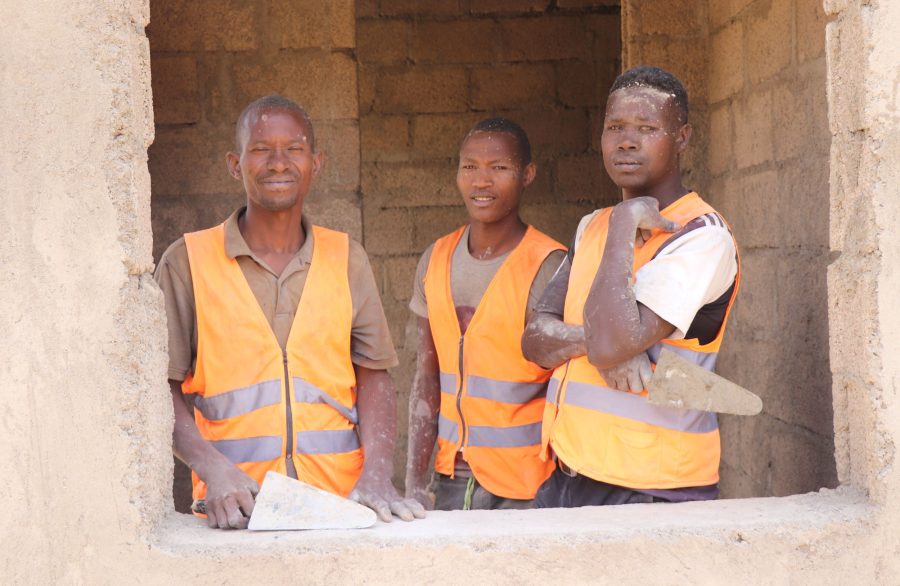 The newly appointed EnDev Programme Director Alexander Haack (GIZ) and EnDev Coordinator Jan Cloin (RVO) visited a new project site in south-western Ethiopia in March 2023 and were delighted to see the local community's ownership in steering the project. In the village of Gera Konso region, EnDev is currently supporting the construction of a 140 kWp mini-grid along four other sites across the country. This solar mini-grid, co-funded by the European Union (EU), and implemented in partnership with the Ministry of Water and Energy, will electrify 870 households, enterprises in the village, and thereby, increase the income-generating opportunities for the local community.
The visit helped the EnDev leadership team to gain insights about the specific context in which EnDev Ethiopia implements its mini-grid component. In Alexander Haack's words, "The community-led approach of this mini-grid will ensure high ownership and energy access for the whole community".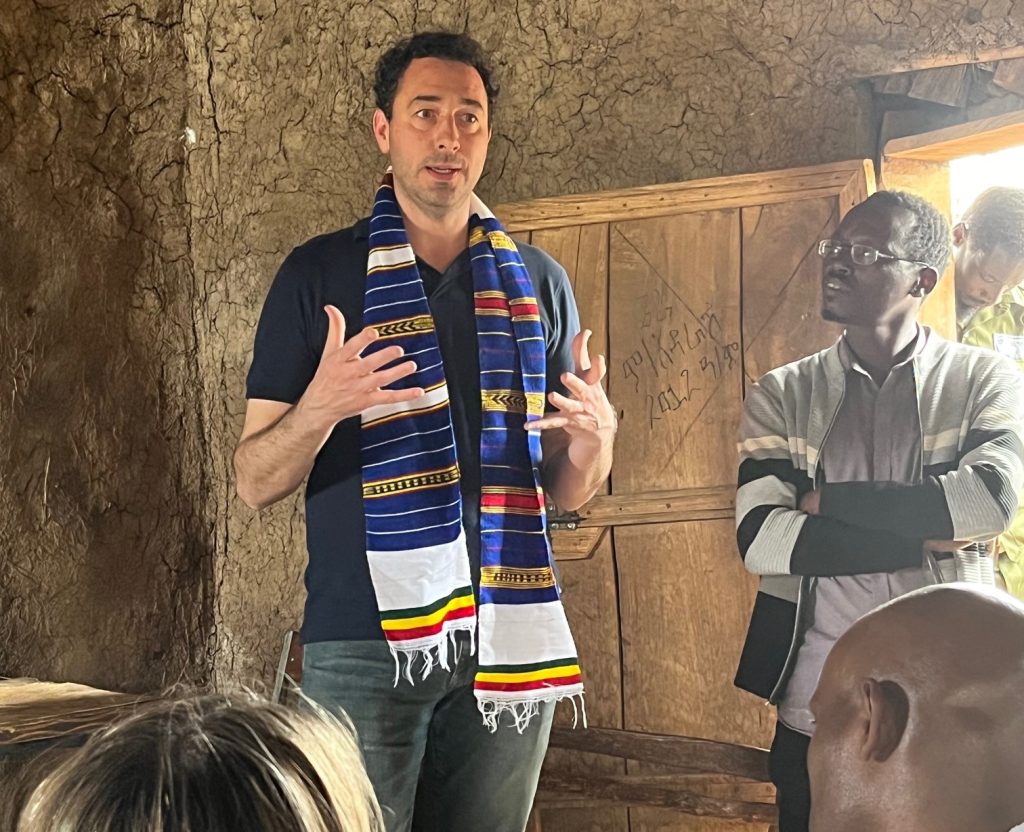 For example, the Productive Use of Energy will increase production of farmers through electric milling and enable generation of income to local entrepreneurs. To make this happen, EnDev works with fellow GIZ-implemented project Green People's Energy to train local cooperatives ahead of installation in maintenance and strengthen the supply-side.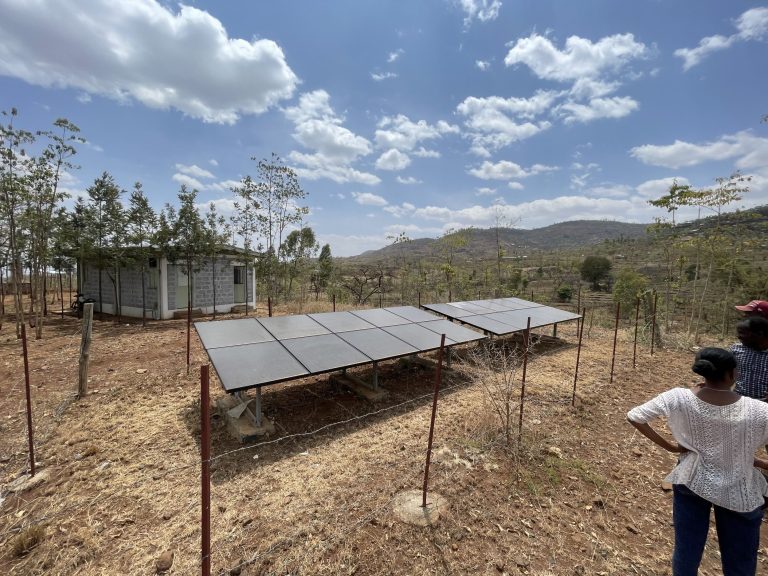 To raise the awareness among the community, EnDev organised several mobilization campaigns, in which it not only sensitised people on what the new supply of energy could mean – but also elaborated on the importance and application of energy efficiency in households.
The response of the community was evident during the visit of the team, when members of the community expressed enthusiasm and appreciation of this development in their village. "When it starts to get dark, our children have had to forgo their schoolbooks and instead chose to play outside as the sun sets", explained community member Demelash Gondisho and added, "Words cannot express what the support of the EnDev will mean for us in so many aspects of life."
"Ultimately, the success of the project is only possible through the combined action of the local community, the technical and organization expertise of the EnDev team, the utility UEE, the Ministry of Water and Energy and the funding provided by the European Union." (Jan Cloin, EnDev coordinator)
The EnDev leadership visited the country project in Ethiopia from the 6th to the 10th of March, 2023. Learn more about EnDev activities in Ethiopia.
Did you know … ?
EnDev Energy access projects with a PUE component are more likely to achieve economic sustainability due to distinct reasons:. Learn more: