EnDev at the SEforALL Forum in Kigali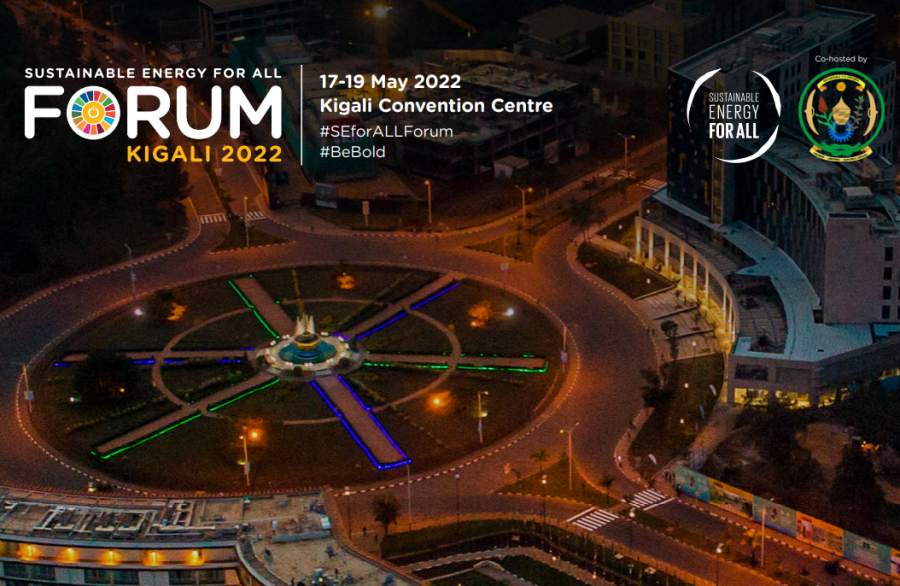 Sharing insights, exchanging ideas, and discussing solutions towards realizing SDG 7: As one of the leading programmes for energy access, EnDev will be well represented at the 2022 SEforALL Forum.
The SEforALL Forum is a landmark global gathering that serves as a platform to drive action towards sustainable energy for all. A broad and diverse set of energy access stakeholders come together in Kigali, Rwanda, from 17 to 19 May 2022 – including EnDev. EnDev is involved in the following parts of the programme:
SDG Marketplace: EnDev Rwanda is hosting a side event at the SDG Marketplace on Tuesday 17 May (16:15 CAT, Foyer, Clean Cooking Hub). At the event, the winners of the Rwandan Clean Energy Business Challenge Fund are announced. This is part of the 'Reducing Climate Impact of Cooking in Rwanda through improved cooking energy systems' (ReCIC) project, financed by the EU and implemented by SNV and GIZ.
Including Modern Energy Cooking in Energy Planning: On Wednesday 18 May (12:15–13:00 CAT), EnDev is co-organising the session "Including Modern Energy Cooking in Energy Planning", together with Modern Energy Cooking Services (MECS) and the World Resources Institute (WRI). This session showcases ongoing and emerging efforts to use innovative geospatial modelling and integrated planning to identify promising markets for emerging modern, affordable cooking solutions, such as electric cooking. The session also discusses how national movements in Nepal and Kenya are making use of new market opportunities (namely surplus electricity) to advance access to modern cooking services.
Closing Plenary: Tanja Gönner, Chair of the Management Board of GIZ, is part of the forum's closing plenary on Thursday, 19 May (12:25–12:40 CAT). In a video message, she will address the need to transform energy access markets and elaborate on Results-based Financing – in which EnDev has been a pioneer for almost ten years.
More information on the Forum
Please find the entire programme of the forum and further information here.
Join the SEforALL Forum virtually
It is possible to register here to join virtually along with leaders and partners from around the world. Registration in person is closed by now.
SEforALL Forum organizers
The 2022 SEforALL Forum is organized by Sustainable Energy for All (SEforALL) and the Government of Rwanda.
SEforALL is an international organization that works in partnership with the United Nations and leaders in government, the private sector, financial institutions, civil society, and philanthropies to drive faster action towards the achievement of SDG7 – access to affordable, reliable, sustainable, and modern energy for all by 2030 – in line with the Paris Agreement on climate.
Co-host is the Government of Rwanda, which has announced an ambitious climate action agenda that features a 38% reduction of greenhouse gas emissions compared to business as usual by 2030.