Cambodia
About 68% of Cambodia's population have access to clean cooking. This still leaves 5 million people without access. Many of them use firewood and charcoal for cooking, placing a heavy burden on their country's nature. In the course of its results-based financing Mekong project, EnDev has supported the dissemination of advanced biomass cookstoves in a promising market with national producers emerging. At the same time, EnDev has worked to enhance the biogas sector by introducing plastic digesters and thus support the country's cattle owning households.
Technologies used in this project
Country data
People with access to electricity: 7,500*
People with access to modern cooking energy: 28,100*
*Target achievements until December 2019
Approach
Biogas plants producing methane gas for cooking and lighting are an economically efficient answer to meet the energy needs of households. Through the Netherlands Development Organisation (SNV), EnDev supports Cambodia's National Biogas Programme (NBP) in the transition from a grant driven biogas plant market to a commercially viable market supported by carbon funding, by (1) strengthening the private sector supply side actors; (2) supporting demand side market development through awareness raising and general promotion on provincial level; (3) creating a permanent credit scheme for biogas plant construction investment (4) supporting client empowerment through roll-out of Biogas User Networks (BUN) in all villages of the NBP; and by (5) providing technical assistance alongside the biogas plant value chain.

EnDev strengthens the private sector actors (1) by training new biogas construction companies and masons and by transitioning their business models into commercial franchise models, inc. the responsibility for local promotion and marketing efforts. The country project also establishes business associations for policy development, and in future capacity building and quality assurance. Overall, the project aims to facilitate the construction of an additional 9,500 biogas installations.
Learn more about EnDev´s approach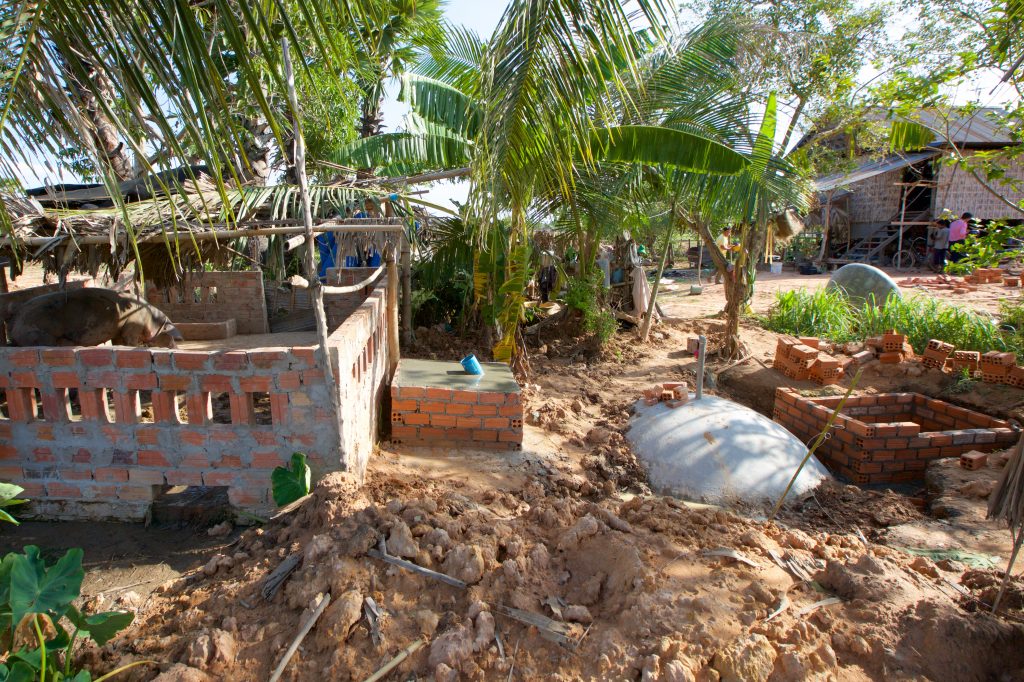 Further information
For more information on the energy situation in Cambodia see energypedia.