Benin
About 13.3 million of people live in Benin in 2022. In average, only 36,45 % of it has access to electricity, but this decreases to 10,35 % in rural areas. National access rate to clean cooking is 8,5 %, which reflects the fact that most of the population still relies on solid biomass as a cooking fuel which is often used in traditional and unsustainable ways.
To tackle these challenges, EnDev Benin supports the Government in promoting off-grid solar photovoltaic and clean cooking technologies for households, social institutions and productive use. The programme is co-financed by the EU to support the promotion of these technologies and sustainability of EnDev actions in Benin.
Technologies used in this project
Grid

Improved cookstoves

Stand-alone systems
Country data
People with access to electricity: 111,010*
People with access to modern cooking services: 997,071*
SI´s with access to modern energy services: 268*
SME´s with access to modern energy services: 1,408*
*Achievements until December 2022
Results-based Financing in Benin
Learn more about the Call for Proposals here (in french).
More information
Approach
Through its solar and cooking components, EnDev Benin focuses on building sustainable markets by directly assisting the private sector with technical assistance, to develop capacities, and financial support, mainly through Results Based Financing (RBF) mechanisms. Its strategy also includes working in partnership with the public sector to develop an enabling environment for market consolidation. Therefore, interventions are closely coordinated with public partners such as the General Directorate for Energy Resources (DGRE) and the Beninese Agency for Rural Electrification and Energy Management (ABERME) in order to facilitate knowledge transfer and ensure sustainability of results in the country.
Since 2014, EnDev has supported the promotion of solar photovoltaic installations and equipment. As a result, 18 solar companies have received financial incentives to consolidate their businesses and technical support to develop their skills to serve rural and peri-urban populations. EnDev's actions with government structures have helped to improve the legal framework of the off-grid solar market and to obtain tax exemptions for certain solar products. EnDev Benin collaborates with the Interprofessional Association of Renewable Energy Specialists (AISER) to consolidate its structure and services to the members.
In the field of improved cookstoves (ICS), EnDev Benin has been working since 2009 to support 60 cooperatives and enterprises that produce and distribute ICS. Today, focus is on professionalisation and modernisation aspects. Activities range from strengthening their production capacity to improving their commercial, managerial and organisational skills as well as enlarging distribution networks. EnDev Benin cooperates with the National Union of Cooperatives and Producers of Improved Cookstoves (UNACooPFA) to promote the ANFANI quality label promoted by UNACooPFA through marketing and communication support to help people know and choose quality ICSs.
Recently, EnDev Benin has launched the deployment of e-cookers to contribute to the diversification of the offer and is preparing to create a centre for innovation and research on ICS.
Learn more about EnDev´s approach
European Union's support to EnDev Benin
In November 2022, in addition to EnDev core donors, the European Union Delegation to Benin has granted additional funding of EUR 4 million to EnDev Benin activities. This support is part of EU's priorities: investment in green energy. Therefore, it aims to contribute significantly to achieving universal access to energy in Benin by developing inclusive and sustainable off-grid energy markets, and to safeguarding country's natural forest resources. Project objectives are also aligned to the Government of Benin's actions plan in the energy sector. Hence, the Ministry of energy is a partner that will deeply contribute to the implementation with tax reduction measures and joint sensitisation campaigns to the population among other activities.
Specifically, the EU funding intends to increase private sector investment in off-grid solar energy, to strengthen quality assurance through certification of solar products, and to improve the management of electronic waste from solar equipment. The EU funding is also used to strengthen the production and distribution network of improved cook stoves through higher inclusion of women entrepreneurs and higher private sector involvement in stove production and distribution networks. The EU also finances innovation activities on improved and efficient stoves and modern cooking technologies. Besides, this extra fund will be used to strengthen the institutional framework and facilitate the smooth coordination of actors operating in the off-grid solar and clean cooking markets.
EnDev is active in Benin since 2009. As a result of EnDev activities, in December 2021, 97.151 people had access to electricity and 742.884 people had access to improved cookstoves. Thanks to the co-financing from the EU, it is expected that 45.000 additional people will have access to quality power systems and 220.000 additional people will have access to improved cookstoves, especially in rural areas.
Video: Why Solar water pumping can make a difference
Analysis of the solar systems market in Benin
EnDev Benin has granted financial incentives to more than 40,000 solar systems since 2014. For each system funded, the EnDev team collected extensive information on the client's profile and the conditions of sale of the product. This information was all verified before the incentives were granted using a strict process.

Based on these data from Benin, an analysis has been produced with the objectives to:
provide an overview of the supply of solar systems
provide an overview of the demand for such systems
identify the key players in the distribution of solar systems
evaluate the development and evolution of the solar systems market
The analysis is based solely on data from EnDev, which over the 2014-2019 period was the only technical and financial partner to support the commercial sale of off-grid systems in Benin.

View the (French) analysis of the solar systems market in Benin here.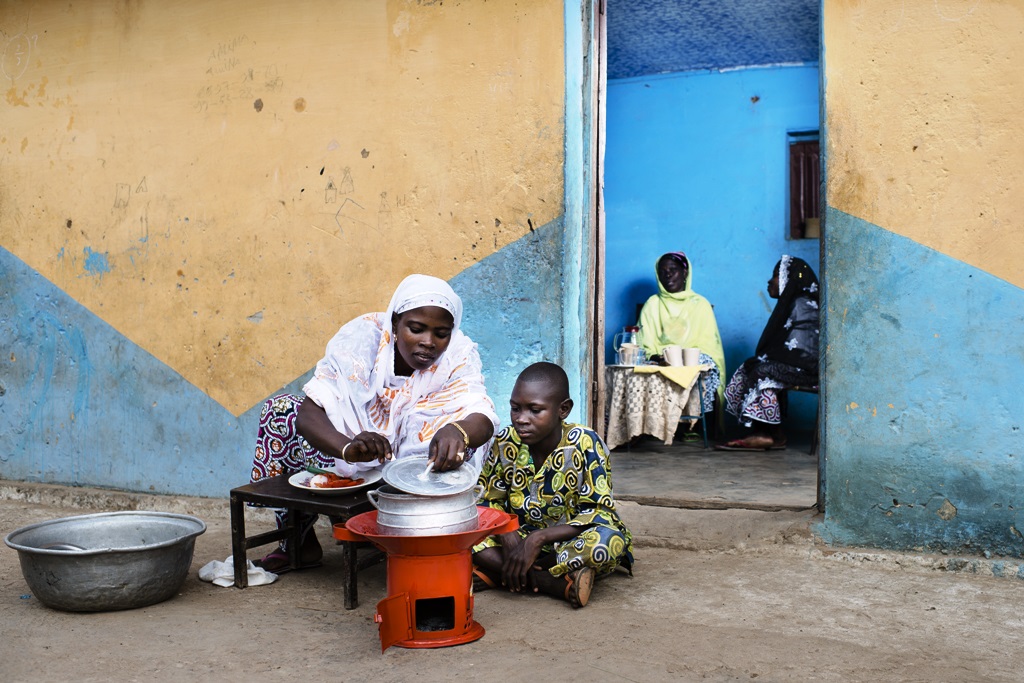 Further information
For more information on the energy situation in Benin see energypedia.