A resilient infrastructure at the service of local development: the Hybrid Power Plant of the rural commune of N'Tjiba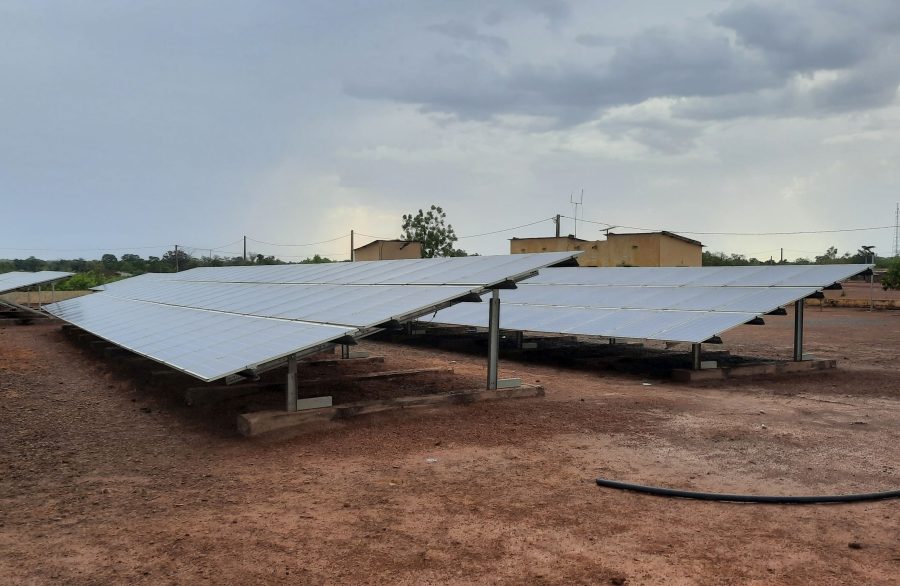 In terms of rural electrification in Mali, the challenges and difficulties are numerous risking a sustainable energy access for a significant part of the population. Notwithstanding this reality, the hybrid power plant of N'Tjiba, for nearly seven years, continues to sustainably meet the energy needs in the rural commune of N'Tjiba.
The rural commune of N'Tjiba is located in the circle of Kati (Koulikoro). It covers 802 km², with a total population of 23,617 inhabitants (RGPH 2009). Agriculture, livestock and trade are the main activities of the municipality.
In 2015, with the support of the project EnDev in Mali, the municipality built a 50 KWp hybrid power plant. The operation of this infrastructure is delegated to a private operator while the municipality ensures the management. This plant is the main source of sustainable access to modern energy in the municipality. It now has nearly 200 clients.
For five years, the operation of the plant was carried out by ACCESS SA, which was chosen by an international call for tenders. Since 2020 a new operator AIRCOM Sarl has taken over services. A monitoring committee composed of representatives of the consumer association, the town hall, the chiefdom and the privat sector has been set up to ensure control of the power plants management
Today considerable impacts on the daily life of the municipality's population can be noticed:
electricity is available for an average of 12 hours a day.
sustainable access to electricity is ensured for more than 1400 people, 15 social infrastructures and 30 companies at a valued and affordable price.
job creation, which has contributed to reducing the rural exodus of young people.
improving the quality of services offered in public structures (town hall, community health Centre, mosque, school) and strengthening security in the city of Faladiè.
According to Mr. Sékou Diallo, Mayor of the commune of N'Tjiba, "Electricity is the engine of development! Our power plant is proof of that. We note with joy that the current level of development in the municipality is not the same as that before the establishment of the plant!" (Translated from french)