Where Charcoal is Too Costly: eCooking for Urban Areas in DRC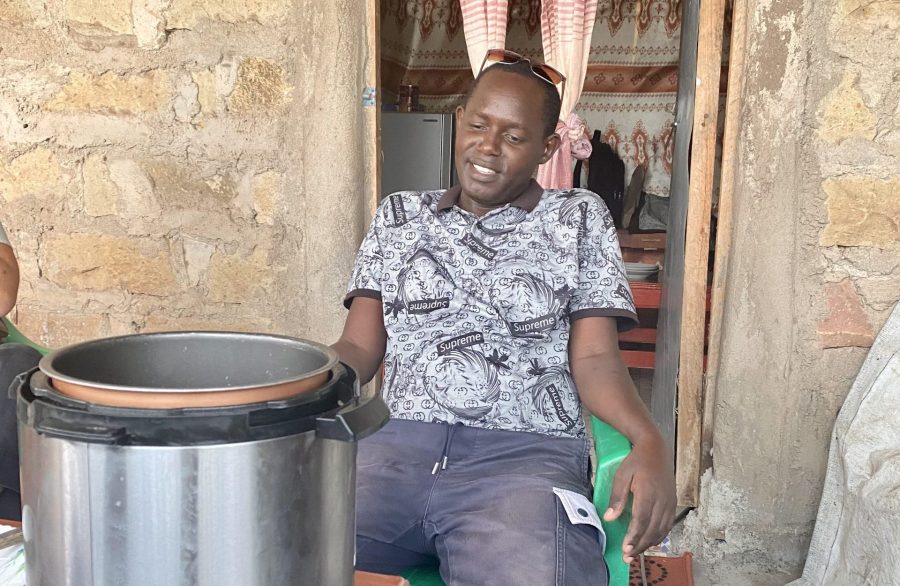 Charcoal is an immensely important cooking fuel in Eastern DRC, yet its prevalence in this conflict-prone region has high economic and environmental costs. EnDev and the Modern Energy Cooking Services (MECS) programme present an assessment with strategic insights into market conditions that could instead make electric cooking (eCooking) increasingly feasible in Eastern DRC.
Eastern DRC is a low-income region chronically affected by political crises and armed conflict. The population is nearly entirely dependent on biomass for cooking, and 90% of urban populations cook with charcoal. But this is expensive – households spent around 30 USD on charcoal a month in 2021 in Goma, and the price is higher now with current conflicts interrupting the fuel supply to the city. Overall, it has been estimated that average households in the region spend 15-30% of their income on cooking fuel.
Yet charcoal use is not only expensive. It also increases household air pollution, which is damaging to maternal and child health. Furthermore, in eastern DRC a significant share of charcoal is produced by armed groups hidden in the Virunga National Park. The resulting depletion of these protected forests – home to unparalleled biodiversity – for charcoal production is an increasingly critical issue. The collaborative work by MECS and EnDev on the DRC eCooking Market Assessment shows that eCooking can indeed be an alternative to charcoal for (mini-)grid-connected households in Goma and Bukavu.
Electricity access rates in DRC are among some of the lowest in the world, yet recent developments are making electricity access more and more common in some urban areas in eastern DRC. This assessment shows that the new investments in electricity generation and distribution from solar and hydro power, along with some promising policy developments, can make eCooking feasible for a growing percentage of these urban populations. Also, many staples of local cuisine like beans, fufu and cassava leaves can easily be cooked in an electric pressure cooker.
The modelling within the assessment shows not only high social benefits, like improved health, but also relatively short pay-back periods for consumers that would switch to electricity for their cooking in the two study areas. In Goma, it estimates that an average mini-grid connected family would recover the costs of a USD 100 electric pressure cooker in just six months. The assessment concludes with recommendations for further research and support to public and private sector actors to increase awareness and knowledge about efficient electric cooking devices and to support their availability to consumers.
About EnDev in DRC
EnDev in DRC is implemented by AVSI. It promotes sustainable development and access to energy in Eastern Congo through the promotion of Clean Cooking and the promotion of the Productive Use of Energy (PUE) in newly installed mini-grids on Idjwi Island. Based on the results of the study, AVSI plans to conduct a small eCooking pilot and to explore other higher tier cooking options.
About MECS
Modern Energy Cooking Services (MECS) is a five-year programme funded by UK Aid (FCDO). By integrating modern energy cooking services into the planning for electricity access, quality, reliability and sustainability, MECS hopes to leverage investment in renewable energies (both grid and off-grid) to address the clean cooking challenge. MECS is implementing a strategy focused on including the cooking needs of households into the investment and action on 'access to affordable, reliable, sustainable modern energy for all'. Learn more at www.mecs.org.uk/.
Further information