Rural Electrification: End-of-Life Management in Solar Energy Access Projects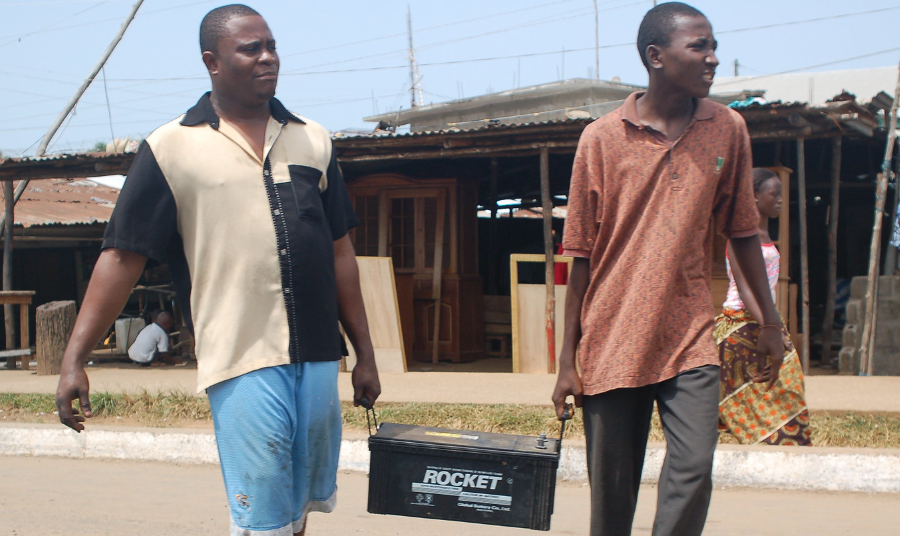 The topic of sound electronic waste ("e-waste") management in solar energy access projects is complex and requires technical, legal, logistical and economic aspects to be dealt with. EnDev is a proud co-editor of a new publication, that aims to support planners, managers and service operators in over 20 EnDev countries and beyond. The goal is to ensure that hazardous waste and pollution risks associated with the e-waste produced by energy access projects are being mitigated.
To follow the path of SDG7 and the mission of enabling universal energy access, large numbers of decentralised energy access technologies are being installed, such as solar home systems or mini-grids, including in EnDev countries. While this yields multiple socio-economic benefits, it also brings new waste management challenges to rural and remote communities: at the end of their lifetime or use, many components turn into hazardous waste that requires separate collection and specialised treatment. However, modern e-waste management systems are still largely absent from most off-grid areas.
The catalogue, which was developed by Öko-Institute on behalf of Go Circular and in partnership with EnDev, provides an overview of the End-of-Life (EoL) environmental and safety challenges from solar off-grid equipment. It also introduces the ethical and economic topic of Extended Producer Responsibility (EPR) and presents some major entry points for improved EoL management for solar system components, including treatment of used batteries.