Launch of the Smart Communities Coalition Innovation Fund (SCCIF) for energy access in refugee settlements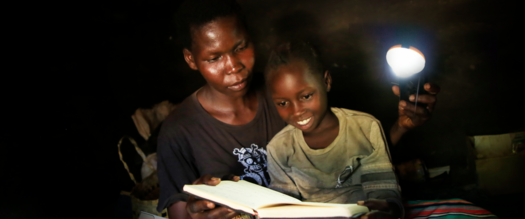 The SCCIF seeks to advance the model of public-private co-design and co-implementation of energy access programs.
Bringing sustainable energy to the most vulnerable
Established in January 2018, the Smart Communities Coalition (SCC), co-chaired by Mastercard and USAID, enables innovative, sustainable approaches to the delivery of basic services, creating economic opportunity for the forcibly displaced and their host communities. Its network of public and private organizations boasts 50+ members and focuses on three pillars: energy, connectivity, and digital tools. So how does the SCCIF work? By providing financing windows from 10,000 € to 120,000 €, projects should advance commercially sustainable solutions to renewable electricity access for refugees and host communities in refugee-hosting areas of Kenya and Uganda. The SCCIF is managed by Energising Development (EnDev) thanks to USAID funding.
Launch event with voices from Power Africa, Mastercard and renewable energy companies
On 28th of July 2020, 4.30pm EAT we invite entrepreneurs, social enterprises, microfinance institutions and NGOs to join us via MS Teams. The virtual will focus on the first pillar (energy), presenting the context and eligibility conditions, providing first-hand insights from Power Africa, Mastercard, EnDev and entrepreneurs on the ground as well as guiding information for the upcoming first Call for Proposals in September 2020.
For more background information contact sccif@giz.de or visit the official website.