Creating opportunities on the island Idjwi
EnDev brings clean cooking to even the remotest areas in the Democratic Republic of Congo
Idjwi, known for its beauty and good agricultural produce, is an extremely low-income area within the Democratic Republic of Congo (DRC) and heavily affected by the conflict in the regions of North and South Kivu as well as deforestation for the production of charcoal. Electricity access on this remote island is provided by only a few small mini-grids, diesel generators, and solar home systems. 29-year-old Kimpaye lives in the village of Kashara, accessible only during the dry season, mainly by motorcycles. As the other 4000 inhabitants, Kimpaye is cooking almost exclusively with charcoal or firewood, and spends a high amount of her income for cooking fuels. The mother of seven children used to struggle to meet all the needs of her family. According to EnDev´s baseline study, the average income on the island per household is about 63 USD per month, which translates to about 30 US cents each day for each person – far below international standards for extreme poverty.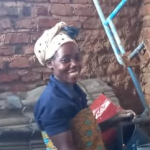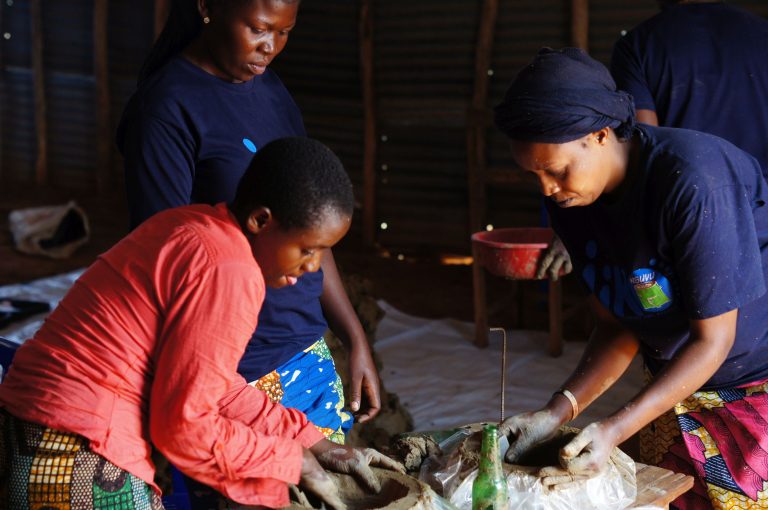 EnDev´s intervention in DRC, which is implemented by AVSI and started in December 2019, focuses on supporting the local market and increasing the affordability as well as availability of improved cookstoves (ICS). They save at least 40% of firewood or 30% of charcoal compared to baseline stoves, though beneficiaries report even higher savings on fuel use. EnDev tailored a flexible market-based approach based on its experiences in over 20 countries worldwide. On Idjwi and in other rural areas in DRC, this meant in the first place supporting local ICS businesses to deliver high quality products and services to the consumers.
"Before the intervention we used to consume a bag of charcoal each month. Now, thanks to the ICS, we use the same amount in three months", says Kimpaye. This way, she is able to save 20 US dollars monthly.
Further, she found a job as a ceramist at an ICS producer supported by EnDev. Thanks to the families increased income and the money saved from fuel purchase, Kimpaye and her family could afford a big change: the renovation of the family's home. "We have all gained from the improved stoves: we now enjoy clean and efficient cooking. Moreover, the money we save monthly from reduced fuel consumption helps us to meet other needs. In fact, people were able to change their rooftop from thatch to sheet metal ones and to buy solar kits to electrify their homes".
EnDev continues to leave no one behind on the road to SDG7 by improving livelihoods of the most vulnerable in East Congo, supporting local value creation and productivity, lowering energy costs, improving access to clean cooking and contributing to mitigation of climate effects.
Good reads