How to create electricity-based livelihood? EnDev presents solutions for refugee settings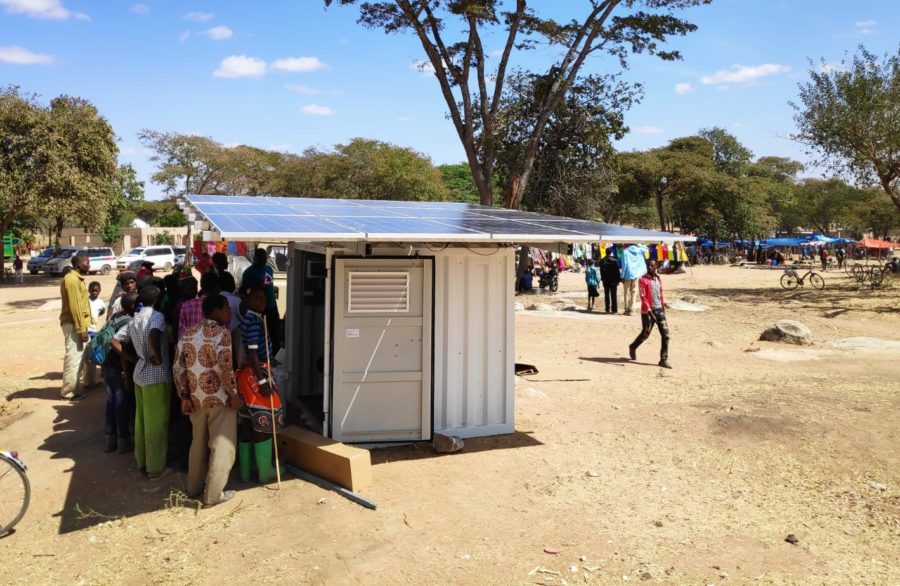 Developed as part of the Smart Communities Coalition Innovation Fund project implemented by EnDev and co-financed by USAID and Power Africa, a brochure presents the winners of its call for innovation. The publication sheds light on some of the key challenges for companies, innovators and start-ups when delivering energy access solutions in refugee settings.
Innovators are striving in displacement settings to support local livelihood. However, they face multiple barriers on the road to sustainability. As confirmed by Tara Nathan, Executive Vice President of Mastercard: "Today, refugees and the communities in which they live often struggle to access basic services, and current short-term approaches fail to create operationally and commercially sustainable models to ensure ongoing access to services that address critical needs. Through the SCC Innovation Fund, we are able to accelerate partnerships between public, private, and non‑governmental organizations, so that we can identify new models to deploy innovative technology and partnership solutions."
The publication presents four innovations led by consortiums, companies or start-ups to accelerate the deployment and maximise the productive use of energy in displacement settings:
PAYGO Workspaces – Sharing Tools and Space for a Start
Solar-powered connectivity energy and water services
Solar Poultry and Household Lighting
Solar E-mobility service
The publication also presents the different SCCIF funding windows as well as the critical impact renewable electricity can have on agricultural-based livelihoods, connectivity and water supply. The importance of implementing off-grid solutions that are long-lasting is emphasized. In the words of Power Africa coordinator Mark Carrato: "Power Africa and the Smart Communities Coalition are tackling challenges that governments, donors and the private sector cannot solve working alone. Together, we are creating solutions that help provide basic services that are sustainable and restore dignity to these forcibly displaced persons and their host communities".
About the Smart Communities Coalition Innovation Fund
The Smart Communities Coalition Innovation Fund (SCCIF) aims to bring private sector-led innovative solutions to displaced populations and crisis-affected host communities. The fund is designed to address three strategic pillars to trigger a paradigm shift in humanitarian settings – energy, connectivity, and digital tools.
Download the publication