How EnDev is contributing to the protection of ecosystems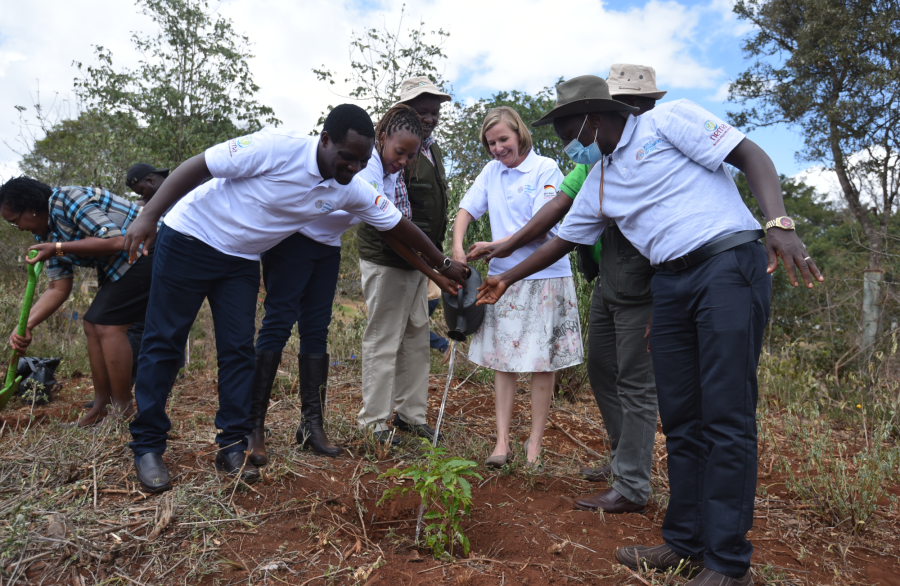 Every April 22nd, stakeholders of all backgrounds come together to advance sustainability and climate action in commemoration of Earth Day.
As one of the largest energy access programmes in the world, EnDev is contributing to the protection of ecosystems by, for example, replacing usage of non-renewable biomass and fossil fuels with renewable energy. Thus, EnDev's work aligns with SDG 13 and the Paris Agreement. Overall, EnDev CO₂e emissions savings accumulated to 19.5 million tonnes by the end of 2021.
Looking at the big picture, energy is a significant source of global greenhouse gas emissions and may increase dramatically with the worlds growing population. Forty percent of global emissions are due to electricity generation alone. Those from non-renewable wood fuels for cooking represent about two percent of global emissions on top. When it comes to cooking and lighting, many households in low-income countries still use charcoal and firewood – which harm the environment and people's health. Therefore, EnDev supports growing communities without access to electricity or without access to clean cooking.
Just to name one example of how energy access and greenhouse gas savings go hand-in-hand: In Kenya, EnDev supports the market development for biodigesters that convert organic waste into biogas for cooking and lighting. But energy is not the only product of biodigesters: a by-product of biogas production, bioslurry, that is too precious to throw away, serves as organic fertilizer.
However, even renewable energy technologies create waste, so EnDev is also supporting the introduction of sustainable e-waste management. In order to reach SDG 7 (eliminating energy poverty) large numbers of solar home systems and mini-grids are being installed in Least Developed Countries (LDCs). While solar companies can repair and reuse components from faulty equipment, batteries must be properly recycled to avoid environmental harm. The lack of formal recyclers and a regulatory framework for e-waste in most countries means that non-functioning equipment is simply stored or thrown away in wild dumps. This gives an upper hand to the informal e-waste sector which offers cheap recovery of some precious materials without consideration of the devastating human health and environmental impacts.
One promising initiative supported by EnDev on this front is the development of a national plan for solar photovoltaic (PV) electronic waste ("e-waste") management and sustainable value chains in Benin. To this end, EnDev is implementing pilot projects for collecting and recycling solar PV e-waste.
About Earth Day
Earth Day is an annual event on April 22 to demonstrate support for the environment, that is being degraded due to population growth and wasteful habits. First held in 1970, it now includes a wide range of events, including 1 billion people in more than 193 countries.
However, the environment needs support all year round and not only on Earth Day. Only through constant and long-term changes can we achieve climate goals and keep our planet liveable for all its inhabitants.