EnDev's COVID-19 support for Solar Energy Companies in Mozambique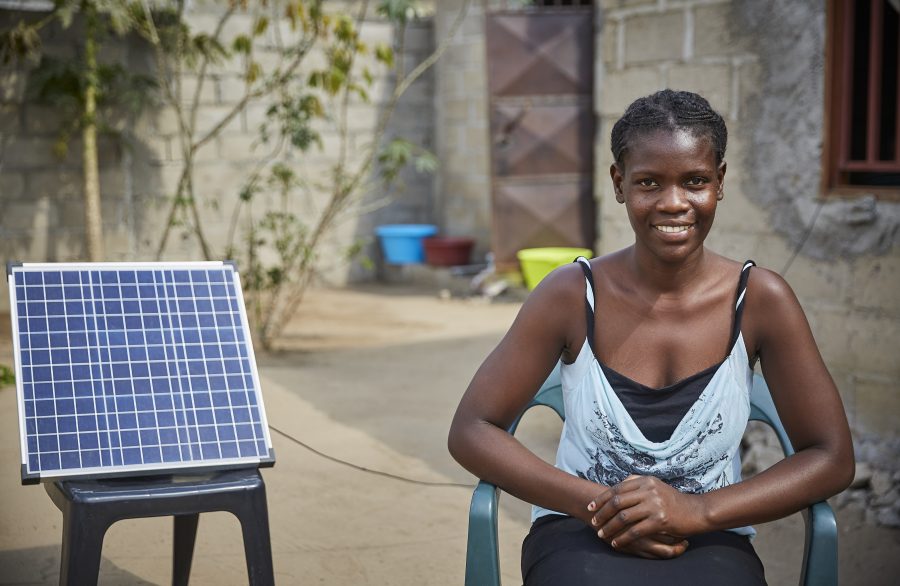 EnDev has introduced a financial scheme that ensures customers continue to have access to energy, while at the same time, supporting companies to remain stable and operational.
The COVID-19 pandemic has negatively impacted modern energy services in Mozambique. Many customers that buy their electricity from solar "pay as you go" (PAYG) companies have reduced incomes due to the pandemic, and may be forced to prioritise buying other essentials such as food and medicine. This means that more people may be disconnected due to defaulting on their monthly electricity payments, which could force them back into traditional use of energy such as candles and kerosene lamps. Defaulting customers also affects the PAYG companies who will consequently have reduced cash flow, and the inability to pay staff salaries, make customer visits, or maintain their normal operations.
COVID-PAY ensures access to energy continues
EnDev has therefore introduced a Relief Scheme for Companies Vulnerable to Increased Default of Payments (COVID-PAY). The aim of this scheme is to ensure that customers continue to have access to energy, as well as supporting companies to avoid bankruptcy and continue to maintain their operations. For EnDev, access to modern, reliable energy is our mandate and purpose. When access is at risk, as the COVID-19 situation has caused, EnDev ensures that customers can continue to afford energy, and that companies remain economically stable and productive. The COVID-PAY scheme temporarily bridges a time of crisis that heavily impacts company operations and consumers´ ability to pay.
How it works
PAYG companies are provided with extra funding by EnDev, which they must make sure are translated directly into a reduction of customers' energy bills. Companies facing high default rates in customer payments have been invited to design their individual company solutions – known as "promotions" – to suit their business models. All PAYG companies working in Mozambique have applied to COVID-PAY: three-quarters of them did so successfully, and these companies cover more than 90% of the country's solar energy PAYG market. Each of them works with a different promotion model, for example: "pay 1 month get 2 for free". EnDev provides 10 EUR financial support per customer per month for a maximum period of six months. So far almost 125.000 customers – and through them, their families – have been able to maintain their access to energy.
Companies and consumers are supported during the pandemic-affected months
The PAYG companies using this scheme benefit from sustained payment collection, less defaulting and disconnected customers, and cash-flow security over the coming pandemic-affected months. Customers benefit too, from continued access to energy, and reduced bills reflective of their reduced incomes. This enables customers to spend their energy bill savings on other essentials such as food and medicine.