EnDev Ethiopia participated in the first Ethiopian Water and Energy Week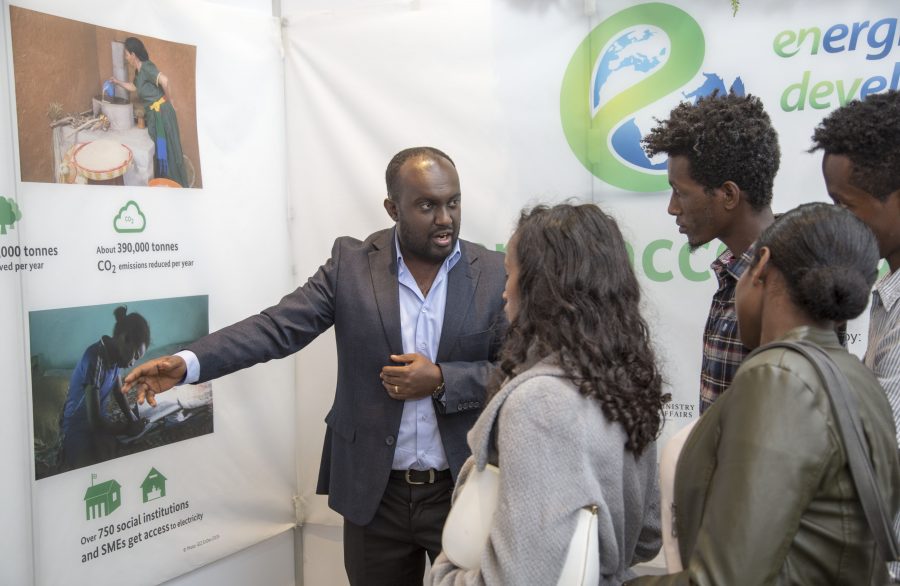 The first Ethiopian Water and Energy week organised by the Ministry of Water, Irrigation and Energy was held from 17 to 20 June 2019 in Addis Ababa. The week was opened by the president of the Federal Democratic Republic of Ethiopia, the minister of Water, Irrigation and Energy, along with other high-level officials.
The opening was followed by different exhibitions, side events and plenary sessions focusing on water supply, sanitation, basin development and energy. The week ran for three days and was attended by around 1000 participants. EnDev Ethiopia conducted three side events on the topics:
Curbing negative effects of off-grid electrification – Improving the life-cycle management of lead-acid batteries
Micro hydropower mini-grids: lessons from a cooperative model
Advancing cooking energy: challenges and lessons from improved cookstoves and biogas programmes with SNV Ethiopia

The side events were well received and attended by various governmental partners, donors, and other participants. Moreover, EnDev presented its results in the exhibition along with additional booths for EnDev supported improved cookstove and solar private sector associations.
Find more Information on the event here.