EnDev defies global challenges and approaches 30 million people target marker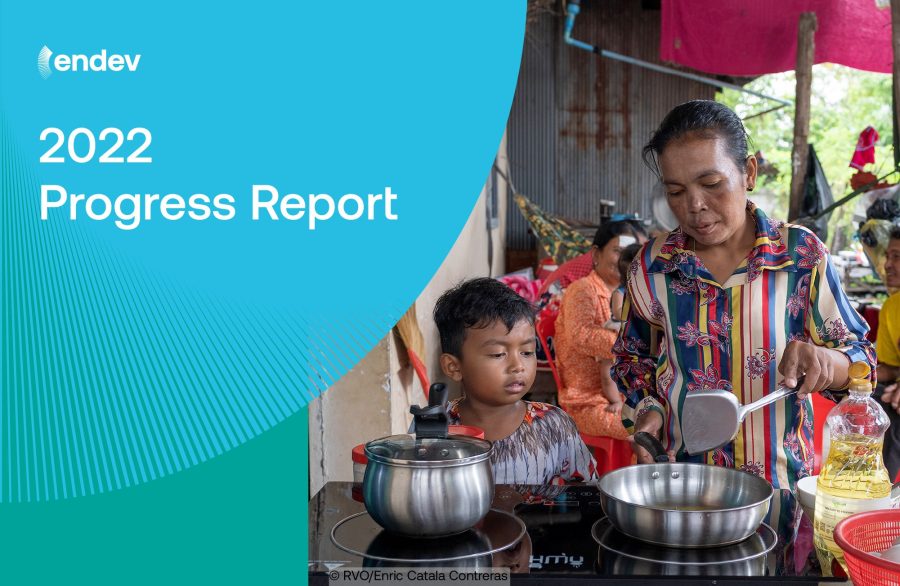 EnDev is pleased to share its 2022 achievements on transforming markets for renewable energy worldwide and supporting the most vulnerable populations gaining access to clean cooking and electricity.
"Even in the face of the difficulties posed by the aftermath of the pandemic and the conflict in Ukraine, we take great pride in acknowledging a remarkable accomplishment that surpasses our initial goals. As we rejoice in this achievement, we recognize that our efforts must persist. We maintain our commitment to advancing energy access, with the aim to reach 36 million individuals by 2025. Our focus will be on prioritizing vulnerable populations and directing our attention towards the adoption of higher-tier cooking solutions", said EnDev Programme Director Alexander Haack.
EnDev is well on track to achieve its targets by 2025 ahead of time, as the programme facilitated sustainable access to modern energy services and technologies for about 28.7 million people, 89,800 micro, small and medium-sized enterprises as well as 31,500 social institutions.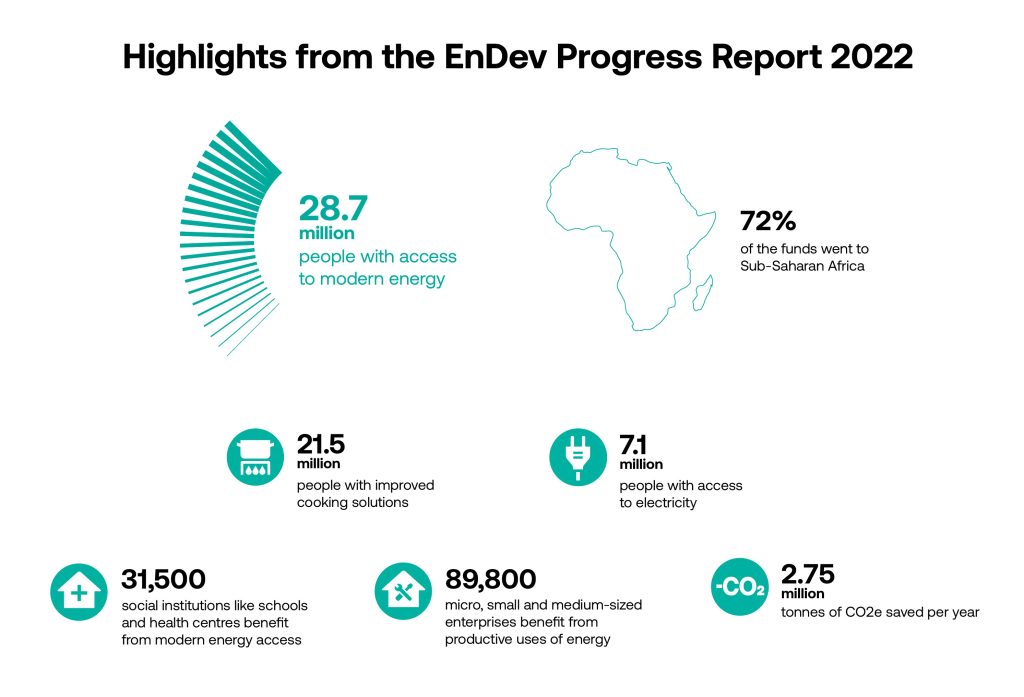 In 2022, EnDev integrated a thourough framework for the leave-no-one-behind (LNOB) principle into its planning processes to tackle discrimination, exclusion, and inequalities faced by vulnerable populations. Against this background EnDev steps up its ambition towards promoting gender equality and empowering women. This ambition is complemented by taking cooking energy markets to the next level focusing on building markets for Higher Tier Cooking (HTC) solutions (tier 3 and above). Read the full report and find out more about the greatest achievements in poverty alleviation, women self-empowerment, combatting climate change and many more: