Creating a Brighter Future for Refugee-hosting Communities: SCCIF announces grant winners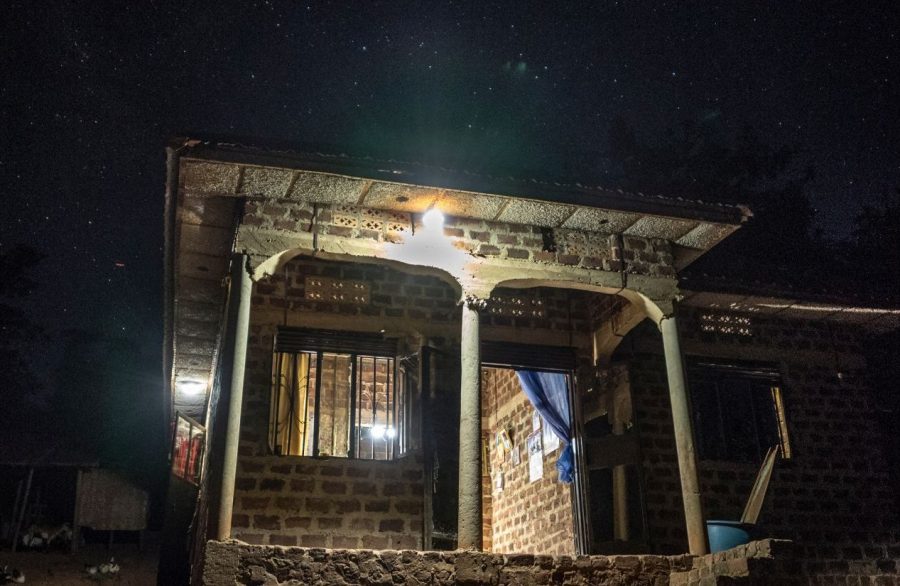 The Smart Communities Coalition Innovation Fund (SCCIF), an initiative to bring private sector-led innovative solutions to displaced populations and crisis-affected host communities, awarded three grants to companies that will use renewable energy technologies to increase access to electricity in refugee-hosting areas of Kenya and Uganda.
The four awardees, chosen from more than 70 project ideas submitted through SCCIF's first financing window – a competitive call for proposals focused on energy – will implement activities that will benefit nearly 3,500 displaced and host community households:
Moban Savings and Credit Cooperative Society (SACCO), BiziSol and OffGridBox will establish a solar-powered solution providing clean and affordable energy, drinking water and connectivity, in the Nakivale refugee settlement in Uganda;
PHB Development, Yelekeni Farmers' SACCO, BrightLife and UltraTech will develop a solar-powered hatchery and individual solar home systems for small-scale poultry farming in Kiryandongo, Uganda; and
Solar E-Cycles, Strathmore University and OFGEN Solar will launch an e-mobility solution in the Kakuma-Kalobeyei area in Kenya using solar-powered electric bicycles.
Implemented by with Power Africa support, SCCIF is a financing mechanism of the Smart Communities Coalition, a network of more than 60 public and private sector organizations co-chaired by Mastercard and USAID that seeks to improve delivery of essential services to forcibly displaced individuals and host community members through energy, connectivity and digital tools. Worldwide, only 10 percent of households in refugee-hosting areas have access to electricity.
"Power Africa aligns its public and private sector resources to drive investment in some of sub-Saharan Africa's most underserved energy markets," said Mark Carrato, Power Africa Coordinator. "Our investment in the inaugural window of the SCC Innovation Fund captures the intent of the Power Africa partnership – together, we change lives. I congratulate each of the winners and applaud your work to bring life-changing electricity to these vulnerable communities in a commercially sustainable manner."
"Globally, the number of displaced people continues to increase, with the majority of the world's nearly 80 million forcibly displaced people currently hosted in low- and middle-income countries which already struggle to provide services to their populations. Private sector solutions will increasingly be necessary," said Daniel Busche, EnDev Programme Manager. "The SCC Innovation Fund is designed to de-risk private investments in displacement settings, and for this reason, we are proud to collaborate with the Smart Communities Coalition."
Specifically, what will the grantees do?
A consortium led by Moban SACCO will establish a utility in a refugee settlement in Isingiro (Uganda), providing connectivity, clean energy, and water. The consortium will solarize an existing water well, replacing the diesel generator. Pumped water will be channeled to the OffGridBox hub, a water purification and collection system to serve 800 households. OffGridBox will also provide energy for productive uses such as refrigeration, grain milling, barbershops, carpentry and welding as well as a cybercafé, and offer Wi-Fi access for nearby households and businesses.  The pilot is intended to demonstrate the viability of expanding this containerized solution to other similar refugee communities.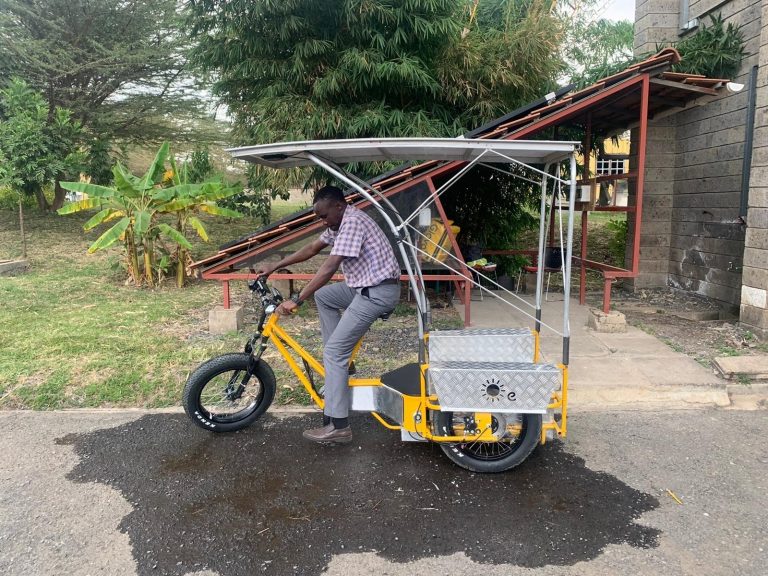 PHB will pilot an innovative social-business approach within the poultry value chain using solar energy in Uganda's Kiryandongo settlement. It aims to sustainably provide additional revenues and solar electricity to more than 2,000 young and women farmers. The Yelekeni SACCO will operate a solar-powered hatchery business powered by a solar system from Ultratech. The SACCO will support self-reliance within the refugee settlement and host community by distributing chicks and deploying BrightLife solar home systems to support household chicken farming and basic electricity needs.
The consortium led by Solar E-Cycles Kenya Limited will establish a business unit in Kakuma, leasing two variants of locally developed bikes: an e-bike and a solar-powered cargo tricycle. Through the tricycles and the e-bikes, clients will have access to affordable, sustainable mobility and more importantly, through an onboard 240V AC outlet on the tricycles, access to on-the-go electricity that could stimulate economic opportunities. OFGEN will support the battery charging infrastructure while Strathmore University will provide training in the assembly, operation and maintenance of the bikes and in micro-business management to sustainably scale the initial deployment.
Further information