COP26: EnDev and partners highlight on the urgent need of renewables in the agricultural sector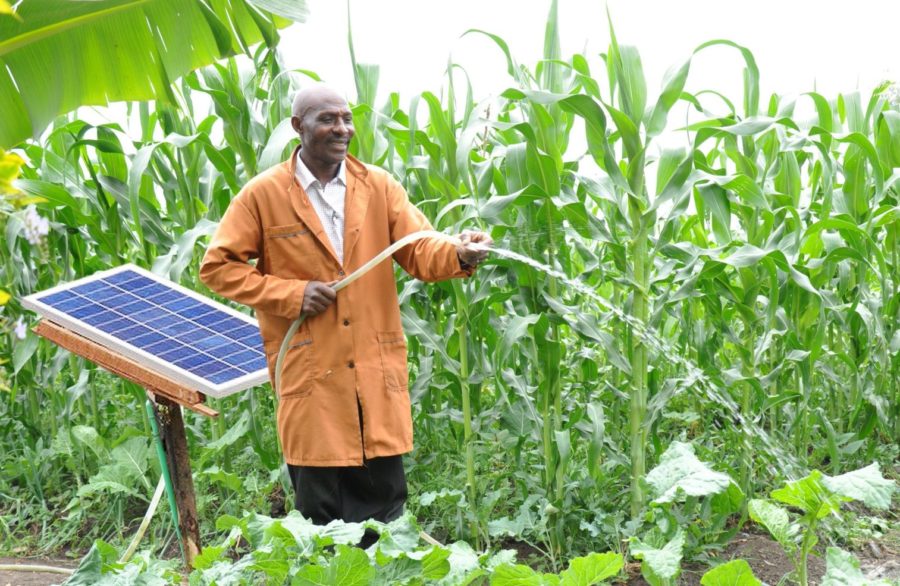 At the SDG7 pavillon, EnDev organised a panel discussion with a focus on productive use of energy and its positive co-benefits on climate change mitigation.
Sustainable Energy for All (SEforALL) hosted its own SDG7 Pavilion in partnership with the Rockefeller Foundation and the IKEA Foundation. EnDev contributed to the important discussion on sustainable energy use and its positive side effects in mitigating climate change with a high-level panel discussion. The SEFFA (Sustainable Energy for Smallholder Farmers) project, implemented by Endev and co-funded by the IKEA Foundation, served as a concrete example in which smallholder farmers in Ethiopia, Kenya, and Uganda are using technologies such as solar systems and services for irrigation, cooling, and drying. These activities are improving their lives while increasing their resilience to climate change. During the discussion, the audience learned not only about the importance of access to modern, climate-friendly and reliable energy services for smallholder farmers, but also about challenges, lessons learned and success factors in implementation.
Maria-José Poddey, Head of Climate Policy Support Program at GIZ, was live in Glasgow to guide the live and online audience through the discussion, while the three panellists participated online.  While Jolanda van Ginkel, Programme Manager at the IKEA Foundation underlines the strong commitment of the philantrophy to combat climate change, Daniel Busche, programme director at EnDev, says: "EnDev and SEFFA aim to strengthen the productive use of renewable energy. This has direct positive impacts for the everyday life of smallholder farmers and their families in East Africa with concrete co-benefits for tackling climate change. We strive for making this a model for further scaling up."
The audience also received deep insights into practical work and implementation from panelist Helen Kyomugisha, coordinator of GIZ EnDev's solar component in Uganda. She also emphasized on women´s empowerment, that is one of the projects focus.