Cooking and Cooling: Creating sustainable access in Rwanda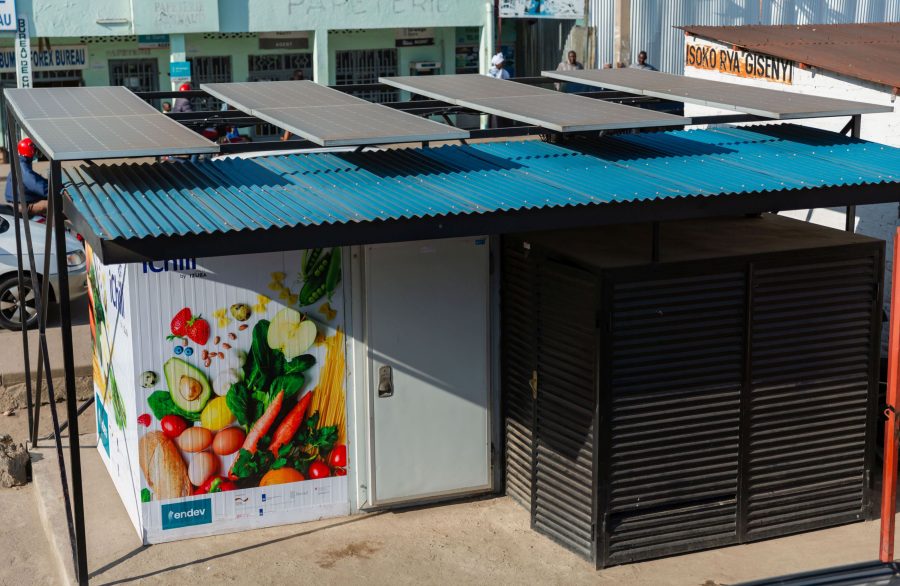 In Rwanda, EnDev is supporting the ambitious energy transformation through different measures. Two noteworthy initiatives are on reducing the climate impact of cooking and on cooling as a service.
Reducing the Climate Impact of Cooking in Ruanda (ReCiC)
To present an alternative to firewood and charcoal consumption, which are a threat to people's health and the environment, EnDev launched the project Reducing the Climate Impact of Cooking in Rwanda (ReCIC) in 2019. The initiative is co-funded by the European Union under the Global Climate Change Alliance Plus (GCCA+) initiative, implemented by GIZ and SNV, supporting the Government of Rwanda (GoR).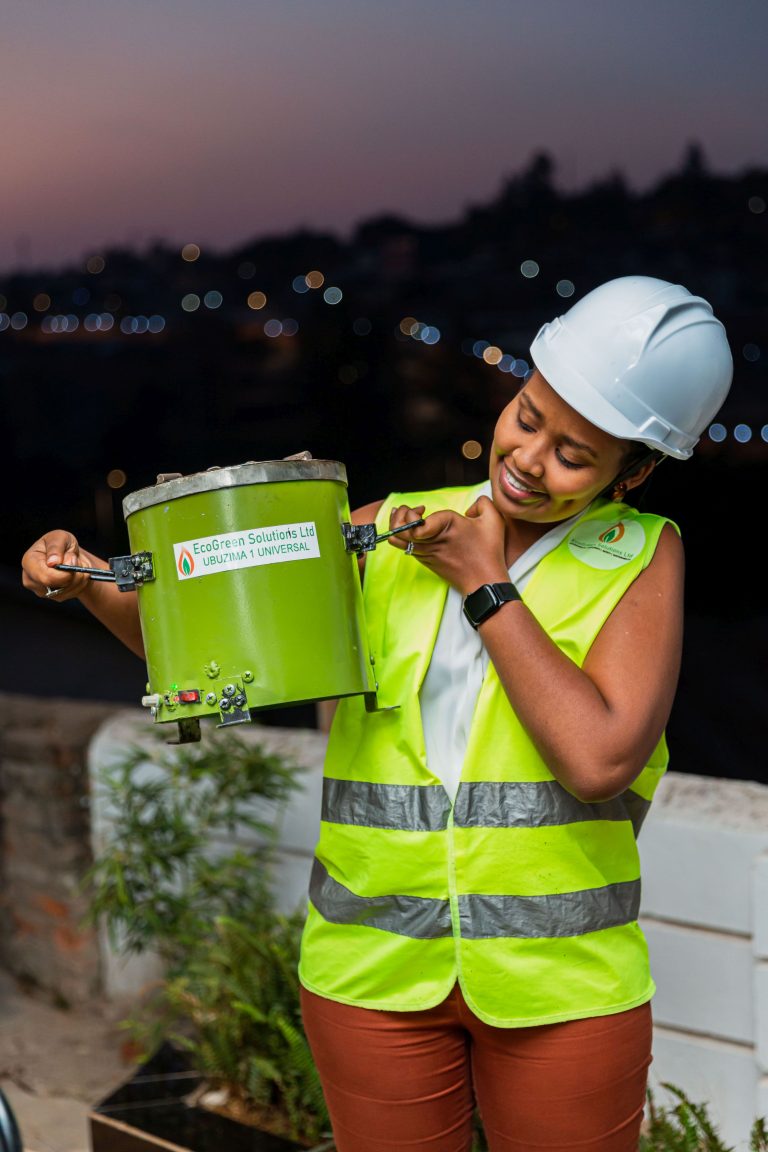 Most of the meals prepared in the kitchens of Rwanda are still cooked on inefficient charcoal stoves or three stone fires using firewood, with more than 70% of households being reliant on biomass for preparing their daily meals. The challenges arising from cooking with traditional biomass fuels are manifold, but mostly not as tangible as the black soot covering the kitchen walls: the invisible particles in the smoke from cookstoves affect the health of families, in particular children, leading to respiratory diseases. Additionally, traditional cooking methods have environmental impacts, most notably deforestation and GHG impact, are time consuming and increasingly costly, with charcoal prices rising in the past years.
The ReCiC project aims to address these challenges by supporting the sustainable production and dissemination of improved cookstoves (ICS) by working with producers to improve capacities, aiming at the sales of 500,000 improved cookstoves by 2025.
Notably, in 2021, ReCIC launched the Cooking Energy Business Growth Fund (CEBGF). Following a nation-wide competition, more than 10 winning companies producing clean cookstoves and alternative fuels such as briquettes and pellets in Rwanda are now receiving financial and business development support to expand and improve their businesses to produce and offer their products at an affordable price. ReCIC is currently supporting the Government in meeting the requirement to allow only tier 3+ stoves in the market by 2024. EnDev and SNV are collaborating with cookstove producers, Energy Development Corporation Limited (EDCL), Rwanda's subsidiary under the national utility, and the World Bank to upgrade lower tier stoves and to provide sustainable cooking solutions that are "Made in Rwanda".
Cooling as a Service (CaaS)
Another relevant topic for Rwanda is sustainable cooling. As part of the Innovation Challenge, EnDev contributed by testing a business model entirely new to the sector in Rwanda, Cooling as a Service. The first ever service model for solar cooling in Rwanda was implemented by EnDev through a grant agreement with a Rwandan private company, Izuba power Ltd from January 2022 until June 2023.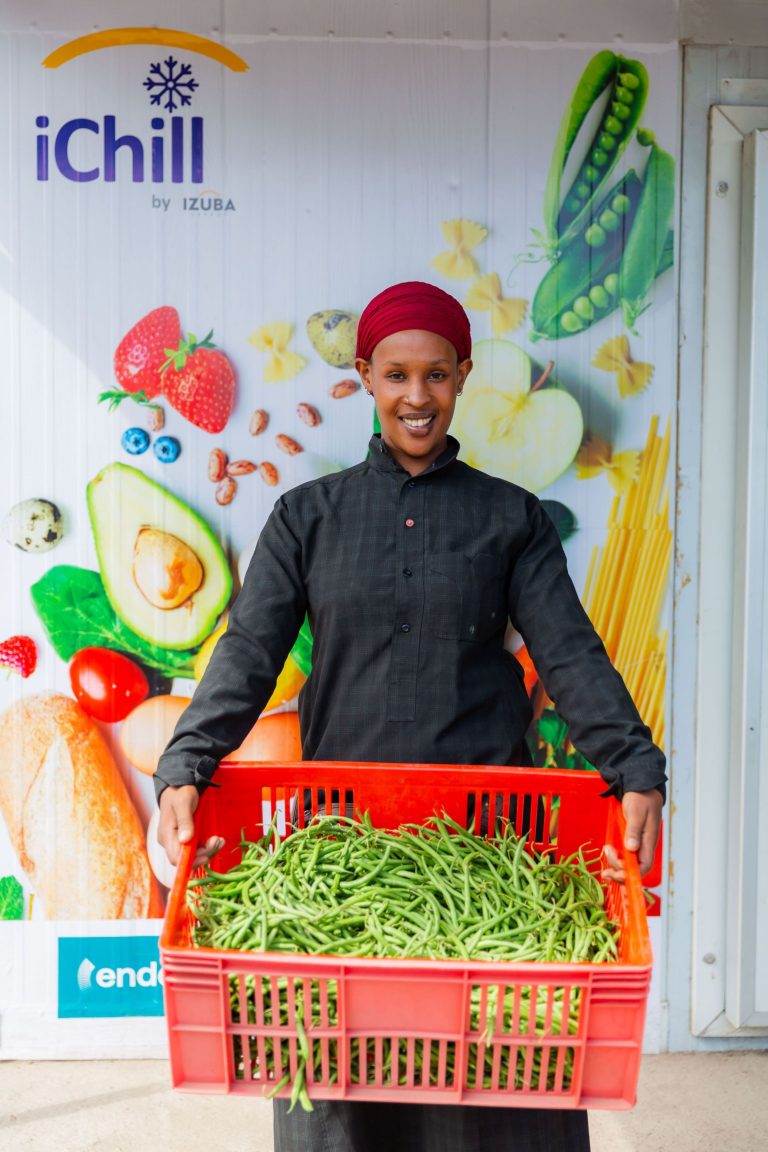 The key learning: Cooling as a Service can only work when agricultural market systems and local business conditions are carefully integrated into the approach, which should be driven by demand, and not limitedto the provision of a technology. Questions such as "What type of vegetables is being cooled?", "At what point in the value chain do we cool a product?" and "What is the specific market challenge that cooling can address?" need to be carefully considered.
Cooling as a Service (Caas) is a new approach to cooling that increases accessibility for those players that typically cannot afford to invest in postharvest cooling solutions. The CaaS Rwanda project piloted an innovative and climate-friendly solar-powered cold storage technology in combination with a "Pay As You Store" business model. The initial focus was to reduce food waste at market sites and thereby benefit local market sellers, wholesalers and farmers. As the project progressed, with two units implemented at two market sites in Rwanda, new business models were identified through potential renting and leasing models by aggregators and exporters. In a next step, these new approaches are to be tested with agricultural market players to further develop and diversity this innovation on its way to scalability.
Did you know …?
EnDev especially considers women's entrepreneurship as a driver of change, as productive uses increase income and contribute to self-empowerment. Read more: EnDev's Gender Strategy (868 downloads)