Contributing to SDG7 and learning from each other: IKEA Foundation and EnDev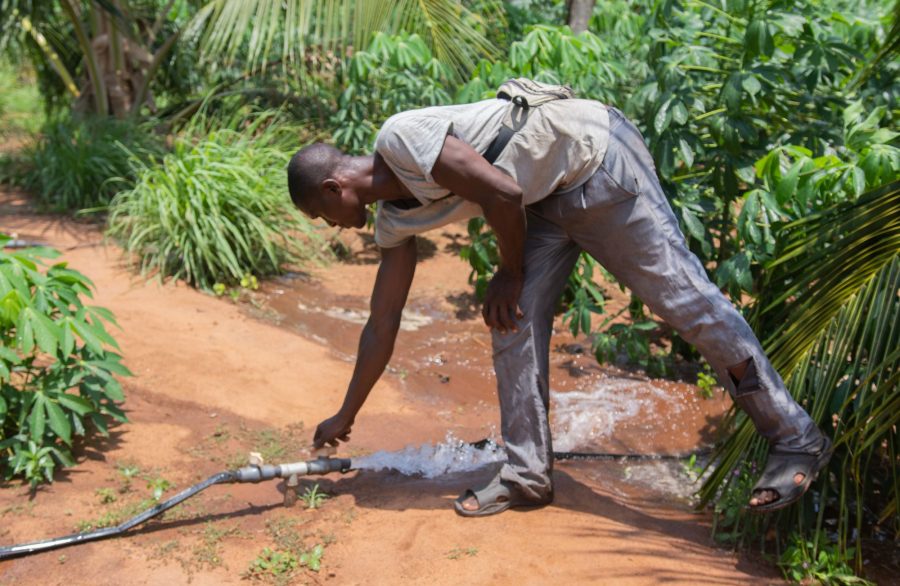 Cross-sectoral partnerships are becoming more important in international development cooperation. With their financial independence and thematic expertise, private foundations and philanthropic organisations are excellent partners for public development cooperation in achieving the Agenda 2030.
But how do such partnerships improve the quality and impact of projects, and therefore contribute essentially to achieving the Sustainable Development Goals (SDGs)? A great showcase example is the current cooperation between the IKEA Foundation and EnDev.
An interview published by Alliance Magazine features Jolanda van Ginkel (Programme Manager, Renewable Energy at the IKEA Foundation) and Daniel Busche (Programme Director, EnDev) talking about their cooperation.
What are your reasons for working together with partners? And why do EnDev and IKEA Foundation make a good match?
Jolanda van Ginkel: At the IKEA Foundation, we believe that energy is a catalyst for development and that it can help families afford a better life, while protecting the planet. Therefore, we support collaborations between our partners and focus on transforming systems, businesses, and governments where our investments create a domino effect. That means, we look for opportunities where a relatively small amount of money can test innovations or change large, complex systems to reduce greenhouse gas emissions and to ultimately benefit the communities we support. EnDev and the IKEA Foundation make a good match as GIZ has more than fifty years of experience in international cooperation. EnDev was already known to us as the world's largest technical assistance programme for energy access. This fitted perfectly with our renewable energy strategy, where we focus on increasing access to and 'productive use' of renewable energy by investing in projects that enable people and their communities to improve their livelihoods, education and healthcare. And the impact of this work will be important for the work of our other partners, helping to achieve SDG7 together.
Daniel Busche: EnDev seeks to play a pivotal role in contributing to energy sector transitions worldwide. Delivering on SDG7 calls for joint action, so it is part of EnDev's DNA to team up with partners. This team approach is a key success factor of EnDev's track record and can be observed at all levels. The fact that EnDev has reached almost 26 million people and that our activities are achieving CO2 savings of 2.6 million tonnes per year is due to long-term collaboration with donors and co-financiers, as well as with partners on the ground, based on trust and transparency. Especially in rural areas, EnDev aims at unleashing economic opportunities by creating markets for renewable energy, while ensuring that no one is left behind. That is exactly where IKEA Foundation and EnDev meet. The engagement of the IKEA Foundation, with its strong focus on entrepreneurial aspects and particularly on women and young people, provides a welcome opportunity to test new approaches and contribute to broader learning in the sector.