Clean Cooking Forum 2022: EnDev shows transformation and innovation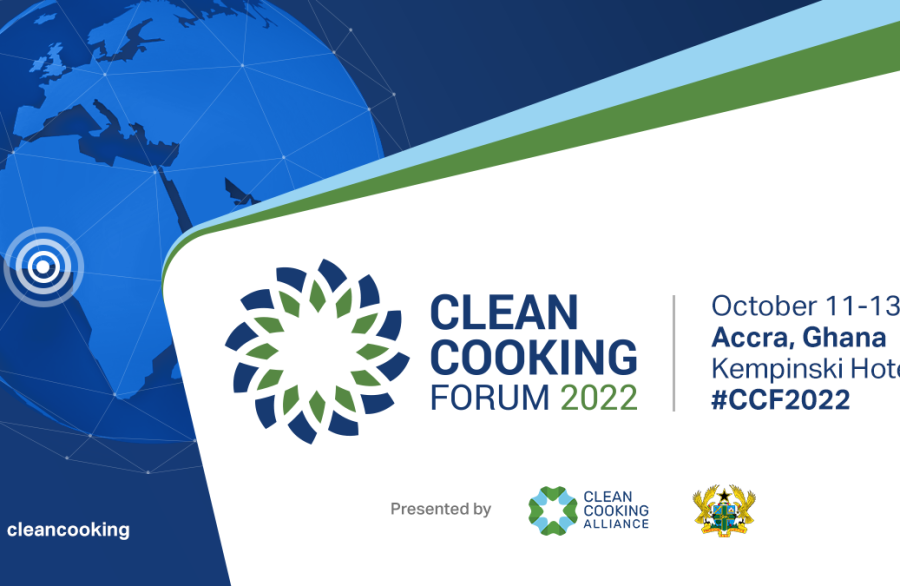 EnDev is announced as one of the key sponsors for the Clean Cooking Forum 2022. The conference will convene private sector actors and global leaders to pave the way for clean cooking for everyone.
This year's Clean Cooking Forum will take place from the 11-13 October in Accra and is co-hosted by the Clean Cooking Alliance and the Government of Ghana. EnDev is supporting the forum as one of its main sponsors, is present in multiple sessions and co-hosts a booth together with MECS at the Innovation Expo. With its contributions, EnDev aims to advance knowledge exchange within the clean cooking sector.
The conference is a vital opportunity to facilitate the global discourse on reaching SDG7 (ensuring access to affordable, reliable, sustainable, and modern energy for all). This is all the more important as still 2,4 billion people worldwide use inefficient and polluting cooking systems like the traditional three stone fire. The Forum not only provides a framework for knowledge sharing, but also a platform for in-depth, holistic exchange on the topic, as all stakeholders in the clean cooking sector, including policy makers, entrepreneurs, investors, donors and other key partners, are represented.
Monday (October 10), 9 AM-5 PM @ Kempinski Hotel
The day before the Clean Cooking Forum begins, the EnDev Finance Masterclass Clean Cooking: Scaling-up Masterclass focusses on 'The Scaling-up Process' of energy companies and thereby on aspects like business development for scaling, customer and market fit, financial planning, leadership and implementation, and accessing finance. This session is organised by the Energy Enterprise Coach and GET.invest in partnership with EnDev, Africa Biodigester Component (ABC) and the Clean Cooking Alliance.
Wednesday (October 12), 1:30-2:30 PM @ Breakout Room C
The session Friend or Foe – The Role of End-user Subsidies in Developing Clean Cooking Markets gives insides into supply as well as demand side subsidies in terms of Results-based Financing (RBF) programmes. Jan Cloin, Coordinator (RVO) Energising Development, will share insights from EnDev's previously implemented RBF activities as well as its planned future interventions in cooperation with the World Bank.
Wednesday, 3-4 PM @ Breakout Room A
Turning Clean Cooking Commitments Into Action to Achieve Climate Goals is a session about improved cookstoves as key driver for reaching NDC targets. Fredrick Amariati (Monitoring and Evaluation Advisor in Kenya) will present the approach of the Promotion of Climate-Friendly Cooking: Kenya and Senegal project that is funded by GCF and is an associated project under the EnDev umbrella.
Additionally, EnDev is invited to participate in working sessions on Results-based Financing as well as on the user insights lab scheduled for Thursday.
Across the two main Forum days (Tuesday and Wednesday) EnDev in cooperation with MECS will be present at the Innovation Expo of the forum to showcase its approaches to a wide audience and engage in exchanges on the latest sector technologies. The co-hosted booth has an interactive agenda with demos, pop-up-talks, videos, presentations, etc.
Want to know more about Clean Cooking activities within EnDev? Click here.