Africa Climate Week: showcasing EnDev´s contribution to climate mitigation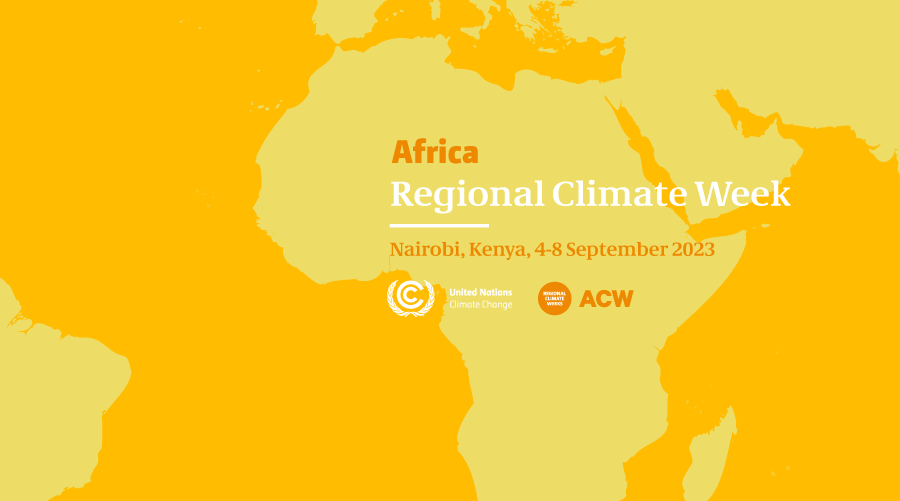 EnDev is excited to announce its participation in the upcoming Africa Climate Week and the concurrently held Africa Climate Summit, in collaboration with esteemed partners like the Ministry of Energy and Petroleum Kenya, MECS, GEAPP, and SEforALL.
The conferences are scheduled to take place from September 4th to 8th in Nairobi, graciously hosted by the government of Kenya. The Africa Climate Week (ACW) provides a platform for policymakers, practitioners, businesses and civil society ahead of COP28 to exchange on climate solutions, barriers to overcome and opportunities realized in different regions. Thereby the ACW will provide key impulses for moving towards net zero and thus combatting climate change by driving mitigation as well as adaptation efforts. The Africa Climate Summit (ACS) provides a pivotal platform to address the ever-growing challenges posed by climate change. These challenges come with significant costs, affecting not only Africa but the world at large. It aims to foster comprehensive discussions that spotlight climate change's global impact and, more importantly, its effects on the African continent.
In the words of H.E President William Samoei Ruto,
Climate action is not a Global North issue or a Global South issue. It is our collective challenge, and it affects all of us. We need to come together to find common, global solutions.
Through participation in both conferences, EnDev is demonstrating its commitment to fostering a holistic response to climate change. This commitment involves promoting adaptation and mitigation actions across its portfolio. The programmes overall savings accumulated up to 22.31 million tonnes of CO₂ emissions by the end of 2022.
For the Summit, EnDev is actively supporting the organization of the First Lady's high-level event on women in the energy transition. During the Week, EnDev is organizing two events: a side event in cooperation with the Ministry of Energy Kenya and an action hub session in cooperation with MECS, GEAPP and SE4ALL.
ACW, Wednesday 10am @Kenyatta Convention Centre
Link for Registration
The action hub session – Global eCooking Coalition – call to Climate Action – organised in cooperation with MECS, GEAPP and SE4ALL – will provide a platform for the introduction of the new Global eCooking Coalition (GeCCo) to rapidly accelerate the electrification of cooking. Cooking with modern energy-efficient appliances (eCooking) contributes to SDG 7 and has the potential to simultaneously decarbonise the cooking sector, and is proven to contribute to gender transformation, reduce drudgery and productivity trade-offs for women & children, with health benefits improving entire households' quality of life. The coalition aims to accelerate the global transition to electric cooking by providing leadership, knowledge, funding, and coordination with diverse stakeholders. GeCCo will work alongside global and national initiatives, promoting electric cooking's benefits, bridging the clean cooking access gap, supporting decarbonisation, and offering a platform that encompasses knowledge dissemination, policy influence, strategy development, funding opportunities, and research and development.
ACW, Friday 12am @Kenyatta Convention Centre
Link for Registration
The side event – clean cooking contribution to NDC obligations – organised by the Promotion of Climate-Friendly Cooking: Kenya and Senegal – EnDev project that is cofinanced by the GCF will centre around the strategic integration of clean cooking initiatives into countries' Nationally Determined Contributions (NDCs), emphasizing their pivotal role in curtailing greenhouse gas emissions over the long term and progressing towards more advanced tiers of action. Notably, the IPCC underscores that the substitution of traditional open fires with improved cooking stoves holds the capacity to slash global greenhouse gas emissions by an estimated 0.6 to 2.4 gigatonnes of CO2 equivalent annually. Thus, the imperative to take steps in the realm of clean cooking becomes indisputable for the attainment of climate objectives. Policymakers and practitioners, such as representatives from Kenya's, Senegal's, and Uganda's Ministries of Energy, alongside EnDev, will engage in an open dialogues concerning strategies tailored to establish expansive and sustainable markets for clean cooking for reaching NDC targets.
Would you like to participate in the Africa Climate Summit & Africa Climate Week?
Date: 4th – 8th September 2023
Place: Nairobi, Kenya
Link for Registration