The Moses stove producers: successful and respected
Women in rural Malawi earn their living by manufacturing clay cookstoves.
Southern Malawi in early March is awash with the yellow of acacia blossoms and the green of Baobab leaves. In the early morning, women cook breakfast in front of their homes on three-stone fireplaces, the rising smoke visible for miles away. Firewood and charcoal provide the country with over 90 percent of its total energy, but as the population grows, this reliance puts increasing pressure on biomass resources. In the Machinga district in South Malawi, a group of women is taking steps to change this situation: they are producing Chitetezo Mbaula, which means 'protective stove'. Made from clay, these locally-produced stoves are practical and moved around easily, meaning that families can cook outside, reducing their exposure to smoke and protecting their health. The improved cookstoves use 30 percent less wood and are designed to emit less smoke – protecting the environment and health of the families using them.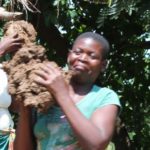 Edina Saoneka
Chair lady
Machinga district / Malawi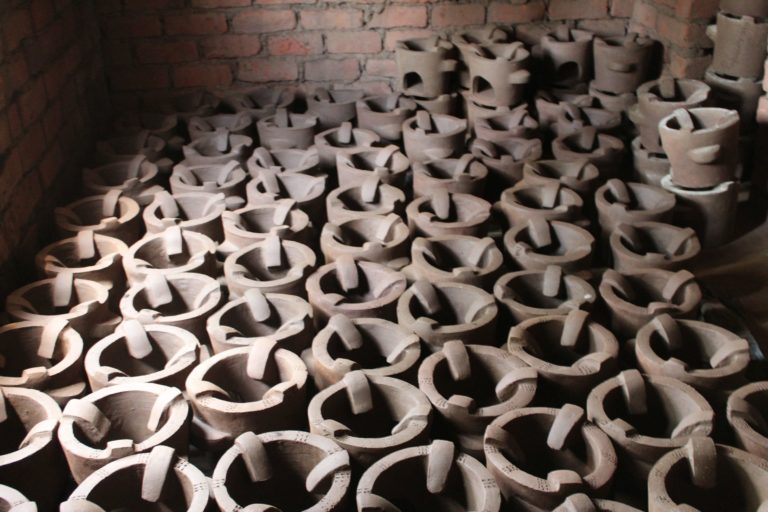 As part of the UKAid-funded Results Based Finance (RBF) Facility, EnDev supported up to 65 production groups between 2015 and 2020 in Malawi, and provided incentives for each produced cookstove.  Some of which today produce more than 7.000 stoves per month. To allow interested people to enter into this new market, EnDev's partner United Purpose organised stove production workshops for newcomers to the sector. Edina Saoneka was convinced. Together with two other women from her village, she learned how to produce Chitetezo Mbaula and then founded the 'Moses production group', named after the village leader. They produced over 10,000 stoves in three years, while also changing the stereotype that physical work and pottery weren't 'women's work'. In 2018, the group had eight members and earned an income, that is about one quarter higher than the average in Malawi. The women are able to invest in their homes and send their children to secondary school or even university. Instead of earning money twice a year at harvest time, the stove producers earn all year round, which brings stability to families' financial budgets. Edina Saoneka speaks about their success: "All of the women in our production group have been able to buy maize and other flour during the lean season. And I have also bought bricks to finish my house, and an iron roof."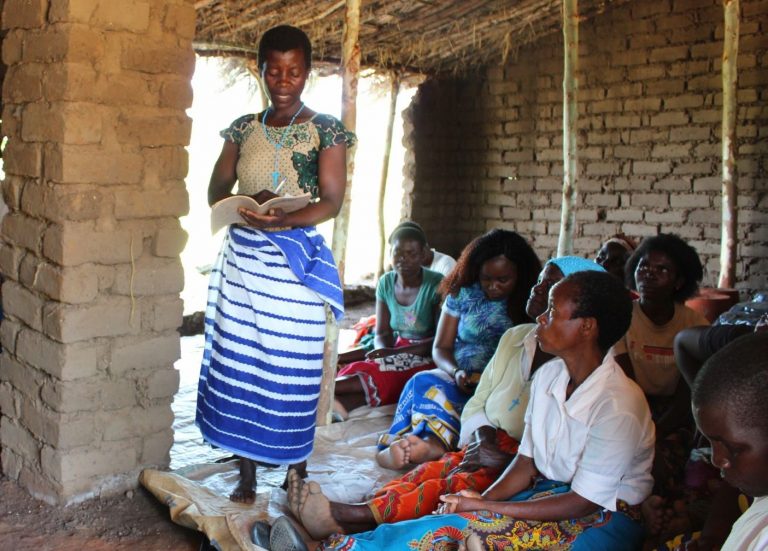 Today, the women are respected entrepreneurs. Understandably, other villagers approach them looking to train as stove producers as well. In total, more than 370 people working with 22 stove production groups received training in manufacturing techniques, of which over 80 percent were women. The story was similar with the 850 stove salespeople recruited under the RBF project, of which around 60 percent were women, and who continue to sell the cookstoves and meet the demand even after the RBF project has ended. Until 2020, the stove production sector in Malawi overall has created jobs for 4,579 women and 1,124 men, and by December 2019, more than 1 million people in Malawi had gained access to improved forms of energy for cooking.  It is not just people and companies that benefit from the project – using the stoves cuts firewood usage and therefore protects the environment and climate. Over the 2-4 year lifetime of the stoves, 45,905 tonnes of CO2e emissions will be avoided.