Joseph Singirankabo: Putting bread on the table, around-the-clock
In Rwanda, millers and other entrepreneurs with access to solar energy are cutting costs and branching out.
Rutenderi, in the east of Rwanda, about 150 km from the capital Kigali, is home to 4,000 people. The area is relatively flat and fertile, with bananas, maize, beans, and rice grown there. However, until recently, the people of Rutenderi could only rarely use electric equipment to process their crops, as the village was not connected to the national grid. Meanwhile, stand-alone systems with the capacity to power agricultural machinery were too expensive for rural populations. This was a challenge for millers such as Joseph Singirankabo. To power his mill in Rutenderi, Joseph used a diesel generator, but fuel was expensive and the generator would often break down, leaving Joseph's clients without flour.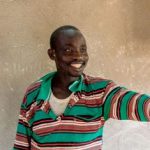 Joseph Singirankabo
Rutenderi, Rwanda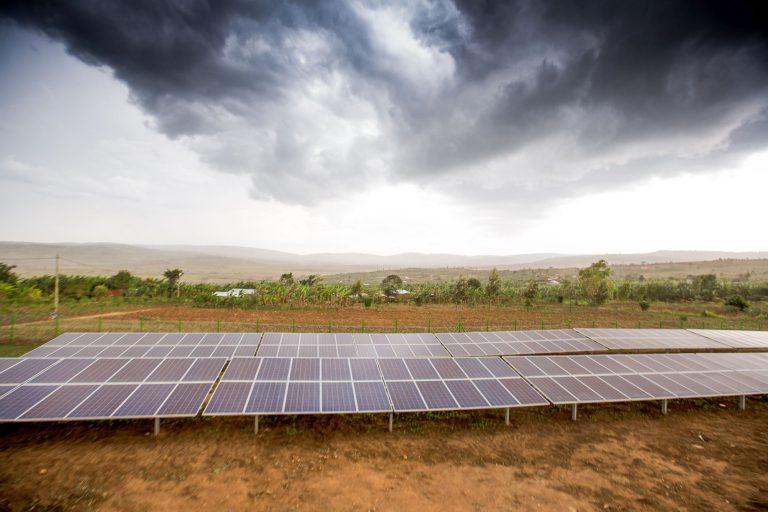 This changed in 2019, when a solar mini-grid was installed in Rutenderi. The mini-grid serves over 500 households, 40 businesses and 10 social institutions, including Joseph's mill. Supported by EnDev, the mini-grid was developed on the basis of the National Electrification Plan, which allows companies to easily identify villages where the construction of mini-grids is permitted. It was set up by one of the private Rwandan companies that were supported by EnDev between 2014 and 2020 under the Village Grid Results-based-Financing programme. These mini-grid developers and operators received technical assistance as well as financial incentives to make mini-grid based rural electrification a viable business segment. Following the Results-based Financing approach, EnDev covered up to 70 percent of the companies' project costs in the form of incentives. Together, they built one hydro mini-grid, two solar mini-grids and 22 nano-grids. These mini-grids now bring reliable and affordable energy to over 10,000 people, who can light up their homes with clean energy, charge their phones, listen to the radio and watch television. In addition to households, the mini-grids connect more than 20 social institutions and over 350 businesses, like Joseph's mill.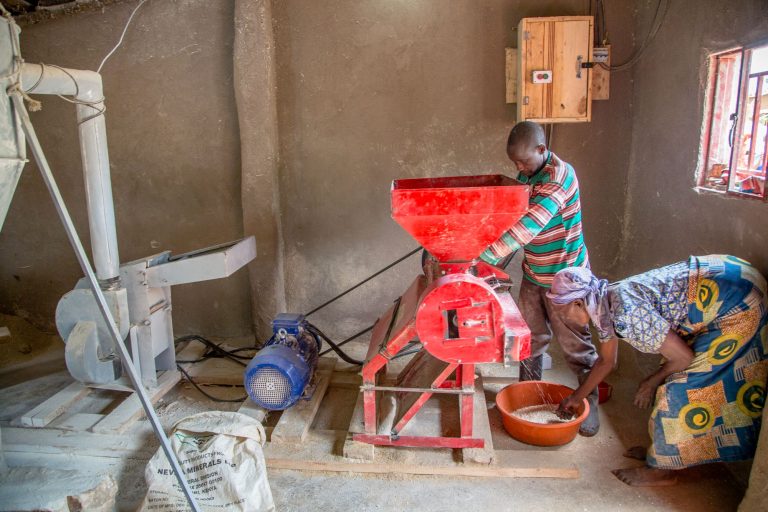 Joseph's business has been transformed: the new electricity source is clean and makes power available around the clock, and Joseph's earnings have increased by about 20 percent. At the same time, he does not have to buy diesel and now spends only a third on electricity of what he spent before. And it's not only Joseph who is feeling the benefits: a few months after the installation of the mini-grid, Joseph opened a bakery next to his mill, hiring new assistants and thus creating jobs. Since 2020, EnDev cooperates with AVSI to further develop the Productive Use of Energy. Around 15 existing and new entrepreneurs are selected in each of the 6 mini-grid sites. They are offered business skills training, business coaching and access to finance through a grant matching scheme. In the end, it is not only the entrepreneurs who benefit – entire communities and villages' population enjoy access to stable energy, businesses grow and the economy is boosted.