An app for health and safety
Online solutions ensure functioning solar devices for health clinics in Liberia.
Only 20 kilometres west of Liberia's capital, Monrovia, lies Gardnersville, a busy city with many small businesses and traders. Gardnersville is home to the R.H. Fergusson clinic, an important place for the 2,000 inhabitants of the city and surrounding area. For almost a decade, Felicia A.D. Tulay has managed the clinic and cared for the patients. She remembers well the days when the clinic had no electricity and had to rely on torches at night to treat emergencies. And when water had to be carried hundreds of metres in buckets from the well to the bathrooms. The 48-year old health worker experienced many life-threatening situations at the clinic: "I want to help and save lives, to put a smile on people's faces and make an impact on their lives. But when pregnant women gave birth at night, there was a risk that something would go wrong, because there wasn't enough light". Felicia was therefore more than happy when the clinic received solar panels and a water pump from Welthungerhilfe in 2018. EnDev facilitated the installation of the system and trained the clinic staff in its usage. With light and water inside the clinic, treating patients was easier and safer.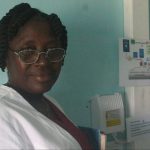 Felicia A.D. Tulay
Gardnersville, Liberia
Since 2020, EnDev installed 430 solar home systems at public facilities and social institutions in Liberia. Solar power for the three largest labs enables light in treatment rooms, reliable biochemical and biomedical lab testing, power for smartphones or computers, and electricity for cooling drugs and vaccines. All of these institutions are enabled to register their systems on a web-based app – a tool that provides troubleshooting and monitoring for the solar devices. The location of all solar installations are shown on an online map within the app, including key technical parameters. This ensures monitoring, maintenance and repair of solar systems. The app allows the clinic's staff and EnDev's solar technicians to access reports and data from afar, helping to resolve smaller problems remotely and bringing back the light. Monitoring and repair documents are imported into a publicly available map that shows solar systems and their status across the country. Up to now, around 400 people make use of the app, such as technicians, service providers, staff members from public facilities and social institutions.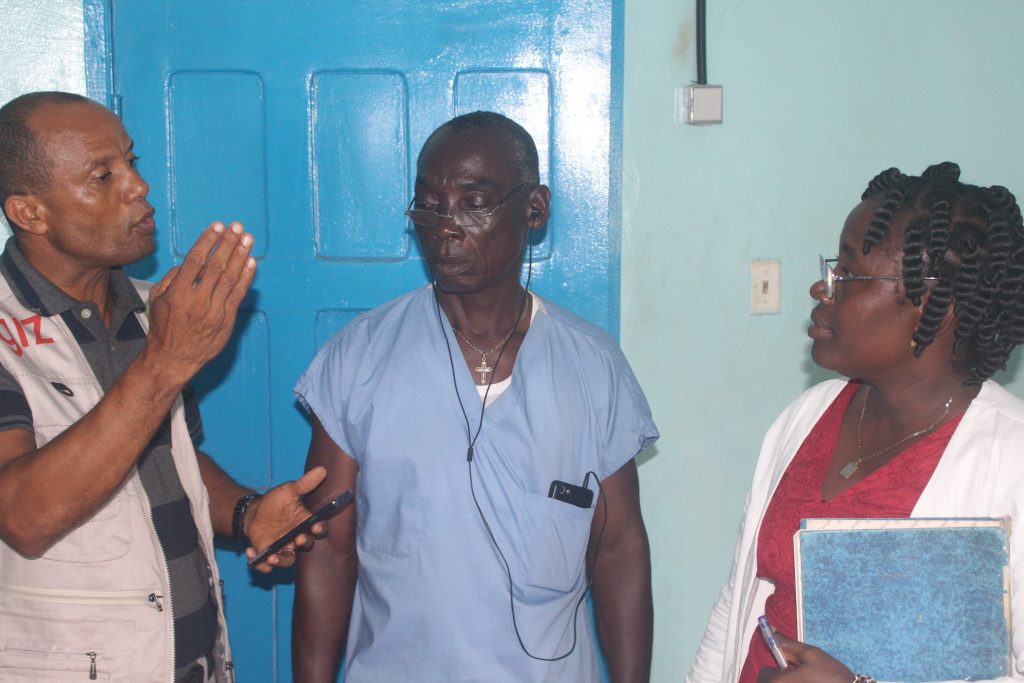 Reliable maintenance
In the R.H. Fergusson clinic, the system was put to the test in April 2019, when the water pump broke down. The staff had to go back to carrying buckets of water back and forth, risking hygiene at the clinic and thus patients' lives. Using the hotline and app, EnDev technicians were quickly made aware of the problem, re-connected the pump, supplied spare materials and maintained the system. With the reassurance of reliable maintenance, Felicia and the other 19 staff members of the clinic can focus on their work.
Remote performance monitoring system: The online map is available for Liberia at www.renewables-liberia.info and for Sierra Leone at www.renewables-salone.info.