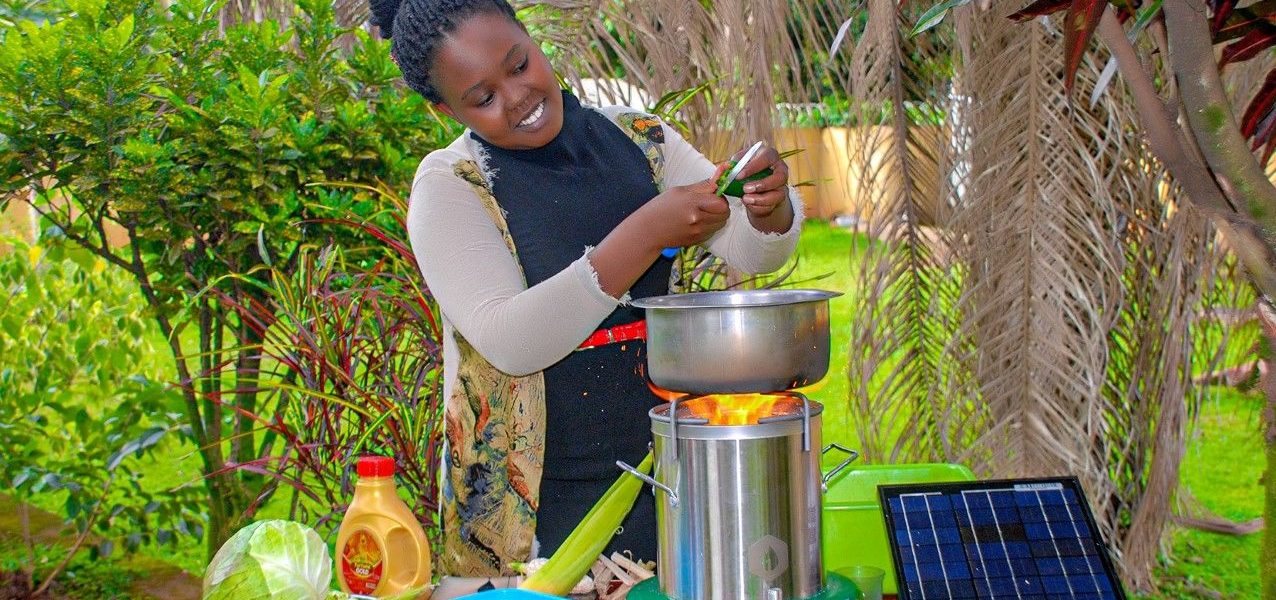 Consultancy for the Sale, Distribution and After-Sales Services for ICS for households and PUE Businesses within Uganda
Call For Applications- Tender Reference Number: 83417576
Background
Deutsche Gesellschaft für Internationale Zusammenarbeit (GIZ) is a German government owned agency, which implements technical cooperation measures. In Uganda, GIZ implements joint programmes based on bilateral negotiations between the Ugandan and German governments, which are focused on three main priority areas, namely renewable energy, and energy efficiency, rural development, and food security as well as water and sanitation. Energising Development (EnDev) is a global multi-donor partnership program aimed at facilitating market-based access to modern energy services and operates in 20 countries worldwide. In Uganda, EnDev is implemented by GIZ and cooperates closely with the Ministry of Energy and Mineral Development (MEMD) to provide access to modern energy services to Ugandan households, social institutions, and Small and Medium Enterprises (SMEs) through market development for solar PV and energy efficient cooking technologies.

Objective
The objective of the overall approach is to facilitate the market-based, verifiable sale and distribution of up to 21,000 improved cook stoves for households (HH), and productive use of energy (PUE) such as improved cook stoves for food vendors, restaurants, canteens, and roadside snack vendors. The overall target will be split among up to four stove companies/NGOs/consortia with total targets of 20,500 HH and 500 PUE stoves.
Eligibility criteria (for companies)
a) Eligibility documents required (eligibility assessment grid to be part of tendering documents) and assessment will be done on pass/fail basis. Non-compliant bids will be eliminated.
• Certificate of Incorporation/Registration and Memorandum of Understanding: of the company(s)
• Company profile of Lead Company and each Consortiummember (if applying as a consortium) + organogram/Structure
• Valid trading license
• Copy of Tax Registration certificate
• Valid copy of income tax clearance certificate addressed to GIZ Request for bidding/tendering documents and detailed terms of reference
Interested and eligible bidders shall obtain detailedbidding/tendering documents in soft copy form only. Kindly submit your request for bidding/ tender documents by email to Procurement-giz-uganda@giz.de, starting from the date of publishing this tender by indicating in the subject tender reference number. 834157576-Implementing Sale of Improved Cookstove For Households and Businesses.
Request for clarifications on bidding documents/Terms of reference/terms and condition of the tender.
All requests for clarifications to this tendering process shall be in writing and should be addressed to GIZ Uganda via email to Procurement-giz-uganda@giz.de, at least 5days prior to submission deadline. Please indicate in the subject tender reference number. 83415778-Implementing Sale of Improved Cookstove For Households and Businesses.
Bids/ Offers Submission Deadline date and time
Interested bidders should submit their bids/offers electronically by 11th October 2022, 4.00pm (EAT) to UG_Quotation@giz.de indicating subject tender reference number 83417576-Implementing Sale of Improved Cookstove For Households and Businesses.
Failure to indicate the tender reference number in the subject may lead to disqualification of an offer.
Late submissions will not be accepted!
Bids submitted with GIZ staff or other GIZ emails in cc will be rejected.
Only bids submitted to UG_Quotation@giz.de are accepted.
Two separate emails should be used one submitting technical proposal offer and second email submitting Financial Proposal Offer.
You should have offers in PDF and zip folders.
Copying in a GIZ staff in the request for bidding documents and submissions of offers will automatically disqualify you.
GIZ only accepts File Transfer https://filetransfer.giz.de for submission of documents exceeding the default mail size of 30MBs. We transfer, Google drive etc will not be accepted. GIZ remains with full rights to cancel this process at any stage without informing providers and at no cost refund to the providers who participate in this tender process