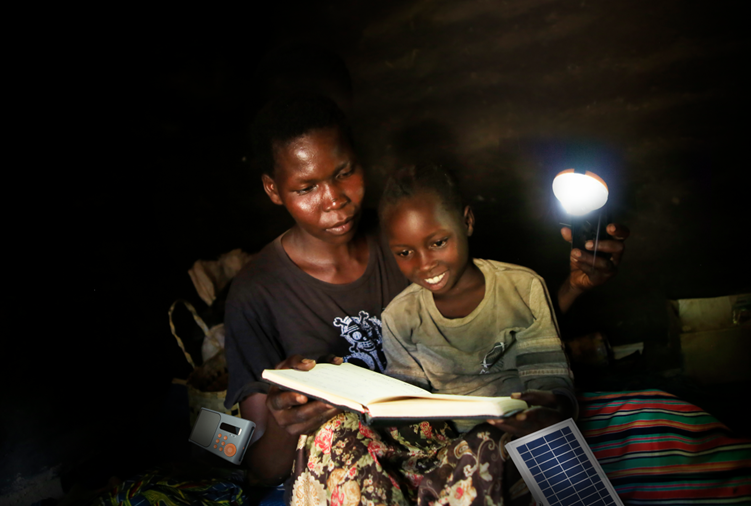 Call for proposals by SCCIF: nexus of modern energy services with connectivity and digital tools
Objective
The Smart Communities Coalition Innovation Fund (SCCIF) aims to bring private sector-led innovative solutions to displaced populations and crisis-affected host communities to develop service delivery, economically empower displaced populations and contribute to economic and social integration. The fund is designed to address three strategic pillars to trigger a paradigm shift in humanitarian settings – energy, connectivity, and digital tools.
Call for Proposals
The SCCIF is launching a call for proposals focusing on the nexus of modern energy services with connectivity and digital tools (or both) for refugee-hosting areas in Uganda. Ideas for new nexus projects as well as the addition of a connectivity or digital tools component to an existing energy project or business are welcome.
Successful proposals will receive EUR 40,000 to EUR 80,000 to implement innovative, sustainable approaches for delivering services linking energy with connectivity and digital tools (or both) with a view to create economic opportunities for forcibly displaced persons and their host communities. The implementation period is set to September 2022 to September 2023.
If you are a company, (social) entrepreneur, or financial services provider and wish to contribute to the Smart Community Coalitions mission of advancing the deployment of economic infrastructure in displacement settings yourself or as part of a consortium, the SCCIF secretariat would like to receive your application. Locally led enterprises, including those led by refugees and/or host communities, are particularly encouraged to apply.
The second Call for Proposals is open from May 10, 2022 to June 1, 2022. Applications can only be submitted electronically using the SCCIF application form. Please submit the completed application and a copy of the legal registration of the lead applicant in Uganda to sccif@giz.de by June 1, 2022, 23:59 CEST.
Important: Further information on eligibility criteria, eligible technologies, funding amounts, eligible locations, etc. can be accessed in the FAQ section here.
Question or points for clarification can be submitted in writing to sccif@giz.de until May 20, 2022. Responses will be provided by email within three business days. A summary of questions and answers that are relevant to all applicants will later also be published on the SCCIF website.