"Accelerating the off-grid appliance market with RBF – e-cooking and energy efficiency" RBF Facility webinar series 2020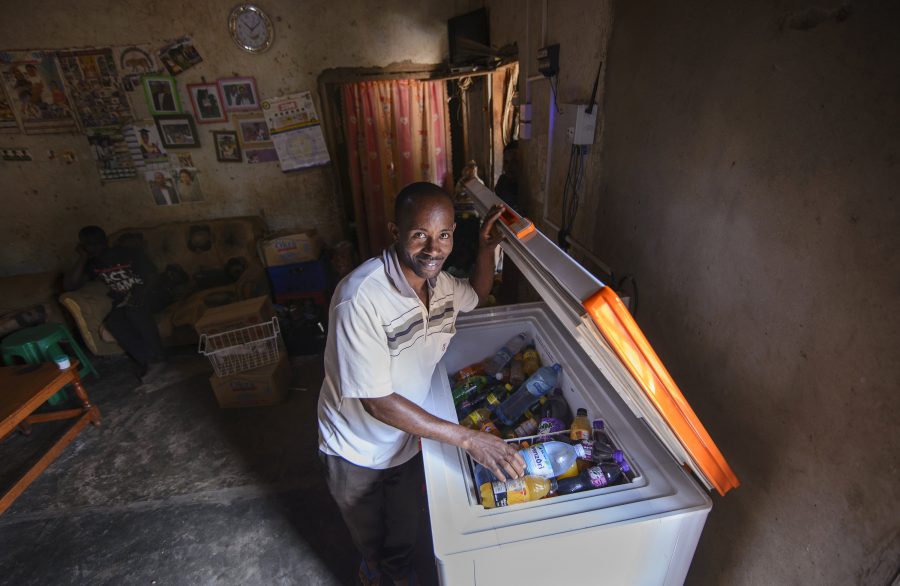 The third webinar as part of the RBF webinar series on September 29 discussed the provision of energy access with the help of off-grid appliances.
The 3rd webinar on 29th September, 10:30 – 12:00h CET/MEZ
By building on the RBF approach, EnDev's Facility aims to bring energy access markets to scale, considering all market actors along a range of modern energy technology markets such as the off-grid solar market. Bangladesh and the East African countries, for example, have some of the most active commercial photovoltaic (PV) system markets in the developing world, increasingly turning to solar home system (SHS) solutions for electricity supply – especially in rural off-grid areas.
Highly energy-efficient appliances that can be connected to these SHS dramatically increase the level of energy services provided, while reducing the size of the energy system required to provide these services, thereby lowering costs. However, many solar companies struggle to source quality off-grid appliances and many appliance manufacturers do not know about the commercial opportunity presented by the off-grid market. Accelerating the uptake of off-grid solar technologies, i.e. SHS, through the development of a complementary market for high-quality, highly energy-efficient off-grid appliances such as fans, televisions, refrigerators and e-cookers can address this gap. Especially electric cooking (e-cooking) technology has long been of interest to the solar market, but most mstakeholders perceived the amount of energy required to power e-cooking technology as prohibitive. However, a new generation of super-efficient e-cooking technology has the potential to overcome this long-standing barrier. In scaling the appliance market, the role of RBF can be discussed as follows:
• How can RBF improve quality of off-grid appliances on the market as well as quantity?
• What role does RBF play in encouraging off-grid solar companies to place large orders of selected appliances and market them to their customers?
• What role can RBF play in accelerating e-cooking in the future?
The third webinar of the RBF Facility's webinar series discussed the provision of energy access with the help of off-grid appliances: in the framework of the Global Leap Award, CLASP illustrated how this has been addressed in the past (from Bangladesh to East Africa). Looking ahead, together we explored the future of e-cooking.
Agenda
Agenda // Speaker(s)
Welcome and rationale // Philip Mann, UK Aid (FCDO); Barbara Richard, EnDev HQ (GIZ)
Energy access through energy-efficient off-grid appliances: Lessons learnt through implementing Global LEAP + RBF // Nya Abagi – EnDev Kenya (CLASP)
Exploring market barriers and emerging opportunities for cooking with electricity // Dr Jon Leary – Loughborough University
RBF Pilot: Preliminary insights from accelerating the Uptake of Electric Pressure Cookers in Kenya // Abigail Kuria – EnDev Kenya (CLASP)
Discussion and Conclusion
Contact
For further information please contact sarah.wollring@giz.de or franziska.munzinger@giz.de.
Follow-up documents
• Recording EnDev RBF webinar 3: Accelerating the off-grid appliance market with RBF – e-cooking and energy efficiency
• PPT slide deck EnDev RBFF webinar 3: Accelerating the off-grid appliance market with RBF – e-cooking and energy efficiency