EnDev helps electrify 34 health centres in Barouéli, Mali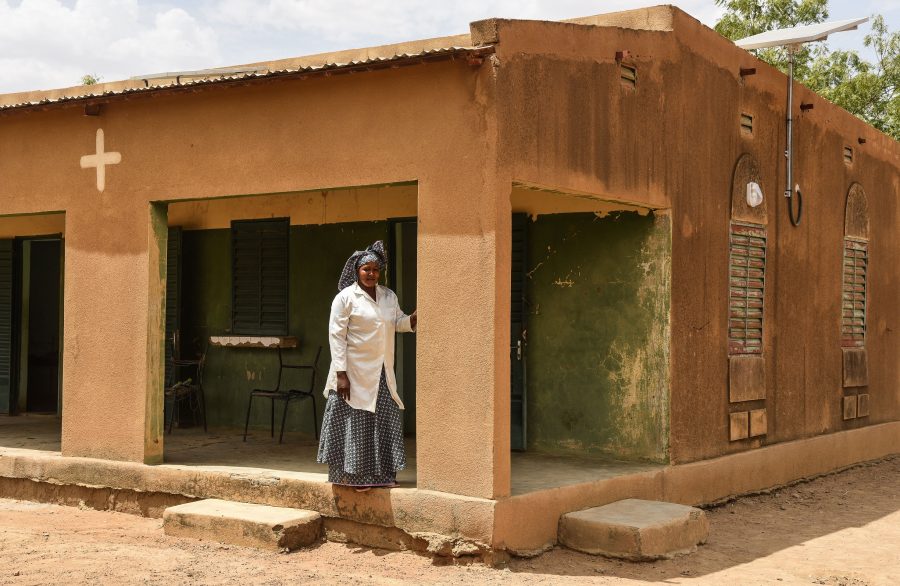 Working without electricity is a typical challenge for many health institutions in Mali. EnDev is helping to electrify them properly – making night births a lot easier.
Whenever a woman from the Malian village Zambougou-Fouta is in labour, she goes to Awa Founé Coulibaly. Coulibaly is 26 years old and head nurse of the local maternity centre. In the past years, night births used to be a big challenge for Coulibaly: Before every night birth, she would search for a torch and for someone who would hold it. Sometimes, the torchbearer would be an unexperienced person from the village, and Coulibaly had to hope that the person would endure the procedure.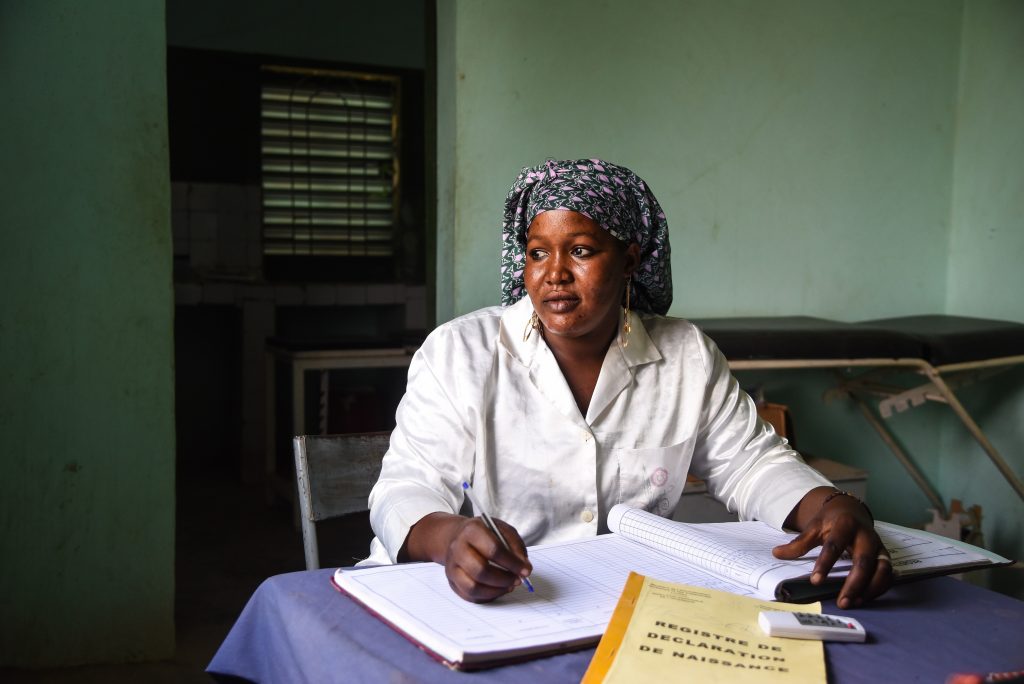 Working without electricity used to be a typical challenge for many health institutions in the Malian region Barouéli. In September 2018, EnDev has signed a contract with the Malian national federation of clinics to help electrify 100 percent of the health institutions in Barouéli – a promise that has now been fulfilled: EnDev has offered technical assistance as well as material to install individual solar systems in all 24 health centres and 10 maternity centres of Barouéli.
Coulibaly's maternity ward has benefitted a lot. In late 2018, it obtained electricity access. Now there is a ventilator to make the hot temperatures more bearable, and they installed electric light bulbs. Coulibaly does not depend on a torch holder anymore. Thus, night deliveries have become safer for the mothers and less stressful for the staff.
EnDev trains technicians to assure sustainability of solar modules
Meanwhile, there remains a lot to be done on national level. An estimate of 1,100 health institutions in Mali are still in need of sustainable electricity access. Many of them have received solar modules from NGOs or private donors in the past. However, EnDev discovered during assessments that many of these modules had a low quality and thus were broken. Often, there is no technician available who could repair them or even set them up properly in the first place.
EnDev has started to approach this problem. During multiple meetings, EnDev informs health centres and local authorities about the quality of solar modules and the necessity of maintenance once they have been installed. At the same time, EnDev is starting to educate technicians in 10-day trainings. The goal is to train up to 180 technicians in Mali. This would ensure that every district has two to three persons who know how to properly install and repair the EnDev solar modules – an important step towards technological and social sustainability.