COVID-19: EnDev presents set of instruments for relief and Green Economic Recovery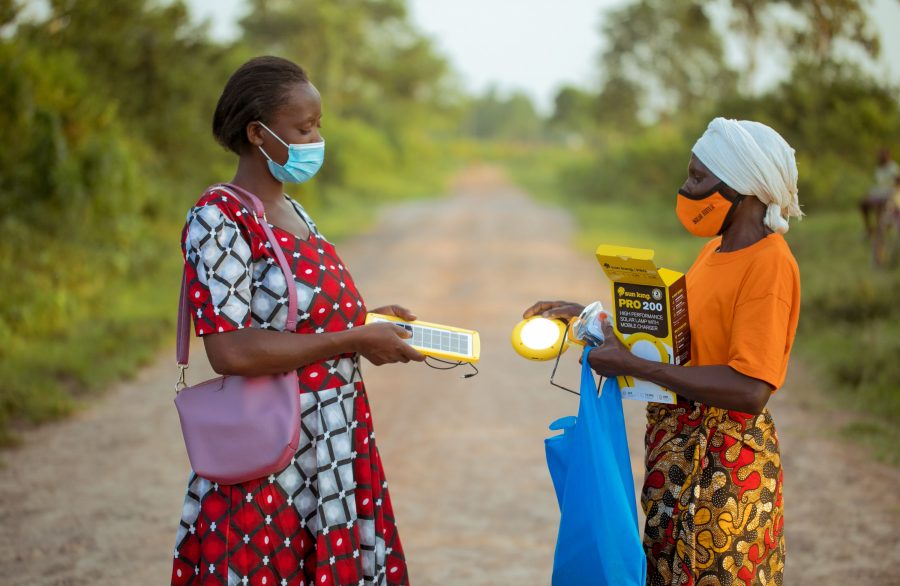 EnDev quickly reacted to the emerging crisis in the off-grid energy sector in 2020. The partnership introduces a new publication outlining the set of innovative instruments EnDev applied to counter the challenges of the COVID-19 pandemic.
When the fallout of the COVID-19 crisis hit the off-grid energy markets in 2020, there was an immediate need to stabilise the already considerable progress towards SDG7 alongside the incomes and livelihoods of some of the poorest people in the world. EnDev, with the support of its donors and additional funds from BMZ and NORAD, quickly reacted with a set of innovative and focused instruments. These instruments ranged from demand-side subsidies and supply-side support to efforts to stimulate an enabling environment, and were geared towards both immediate relief and more long-term green economic recovery.
With some 14 million Euros of dedicated grants towards companies, end-users, health-centres and vulnerable groups, EnDev swiftly emerged as one of the largest technical assistance programs effectively countering the impacts of the pandemic and softening its blow.
The present publication provides an overview of instruments EnDev utilised, such as COVID-PAY, COVID-ASSIST and COVID-BUILD, explains the different interventions in detail and zooms in on country perspectives. It is part of a larger COVID learning agenda which EnDev will implement in 2021.
Full report