Vietnam
Vietnam is heavily affected by climate change. Floods, typhoons and droughts are expected to occur more frequently in the future. One approach to locally fight climate change is to use modern cooking energy. Although in Vietnam, 67% of the population have access to clean cooking, the country is considered a high-impact country for clean cooking. EnDev's results-based financing incentives triggered increased local production of advanced biomass cookstoves and expansion of stove producers' geographical outreach.
Technologies used in this project
Country data
People with access to modern cooking energy: 88,100*
*Target achievements until December 2019
Approach
EnDev implements a results-based financing (RBF) mechanism through SNV and the National Biogas Programme in the domestic biogas sector. The RBF intervention is aimed at facilitating sector transformation, away from subsidies, and towards a more market-driven domestic biogas sector in Vietnam.

Through this, the project aims to further reduce dependency on external financing and government support through empowerment of the private sector. The project consists of several components aiming at acceleration of market growth by increasing Small-scale Biogas Plants (SBP) deliveries by biogas mason enterprises (BMEs), as well as non-donor supported digesters in the commercial market. The RBF mechanism will encourage risk-taking and business development investment of the BMEs while enhancing their capacities and increasing their responsibilities at the same time. Based on the results delivered, EnDev's funds will cover the investments that were necessary for growth (as agreed upon beforehand). Through this system, the BMEs experience controlled risk-taking.

Activities include:
Stimulating risk-taking by enterprises: The previous investment subsidy for households is replaced by a financial incentive (or fee for service) that will be paid to functioning biogas enterprises after delivering results.
Stimulating market growth by providing performance-related bonuses to private enterprises, meaning the more SBPs they build, the higher their financial return.
Collaborating with financial institutions to improve access to microcredit for potential biogas users.
Further commercialising quality controls, training and certification.
Learn more about EnDev´s approach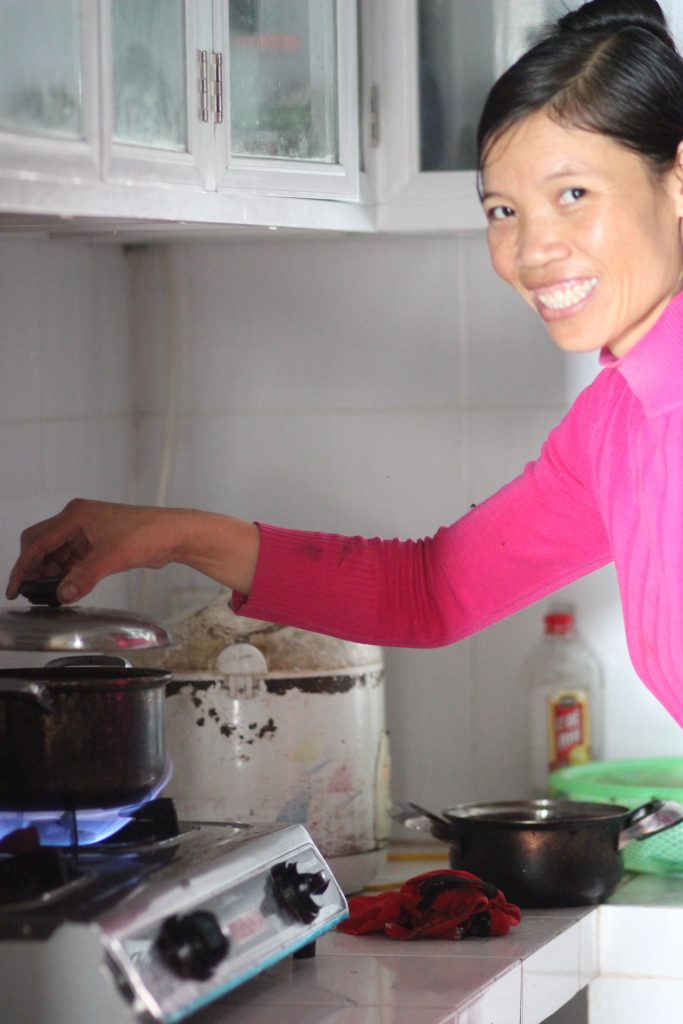 Further information
For more information on the energy situation in Vietnam see energypedia.