Indonesia
Indonesia's countryside is scattered with non-electrified villages where people rely on energy from biomass, diesel engines, kerosene lamps, batteries and candles. This means high costs, environmental pollution and a threat to people's health. EnDev has supported the implementation of over 700 mini-grids, assuring quality and enhancing community ownership of mini-grids. In the future, these activities should be managed by local partners. At the same time, EnDev is helping to adjust government policies for the biogas sector in order to promote more market-oriented approaches and to increase availability of consumer financing.
Technologies used in this project
Biogas

Hydro mini-grids

Solar mini-grids
Country data
People with access to electricity: 258,000*
People with access to modern cooking energy: 37,000*
SME´s with access to modern energy services: 2,000*
SI´s with access to modern energy services: 3,200*
*Target achievements until December 2019
Approach
Minigrids
EnDev Indonesia focusses on minigrid installations utilising micro hydropower (MHP) and photovoltaic (PV) technologies. Their system capacity ranges from 5 to 400 kW. Installations are community operated and administered. Since the beginning of 2015, there are two key components implemented by the project:
The "minigrid service package (MSP)" instrument. This comprises technical inspection, socio-economic surveys, training for village management and an SMS-based trouble shooting hotline between EnDev and rural system operators.
Institutionalisation of rural electrification support to various local stakeholders.
Biogas installations
EnDev Indonesia's activities regarding biogas installations (primarily for cooking) are implemented by the dutch organisation HIVOS through the Indonesian Domestic Biogas Program (IDBP / BIRU). A main goal is the establishment of a domestic market: a well-informed demand side and a supply side that can provide quality products and sales services at competitive prices. This includes providing trainings, conducting quality control, channeling investment incentives and monitoring. Investment incentives provided by EnDev IDBP will in part be replaced by sustainable local funding sources.
Learn more about EnDev´s approach
Impacts
Dozens of skilled inspectors are now available to undertake local MHP and PV inspections as well as community preparation. It is expected that MSP could start being implemented and/or adopted by the Ministry of Energy and Mineral Resources for its next rural electrification programmes.
EnDev Indonesia has to date supported 286 micro hydro power and 222 photovoltaic minigrids. In the villages with access to electricity from hydro power, expenditures for kerosene decreased by 80 percent. A pilot project for Productive Use of Energy (53 rural business at 9 MHP sites with 112 appliances) lead to a 60 percent increase of electricity sales and increased availability of the MHPs up to 90 percent.
More than 7,095 biogas digesters have been installed so far for EnDev.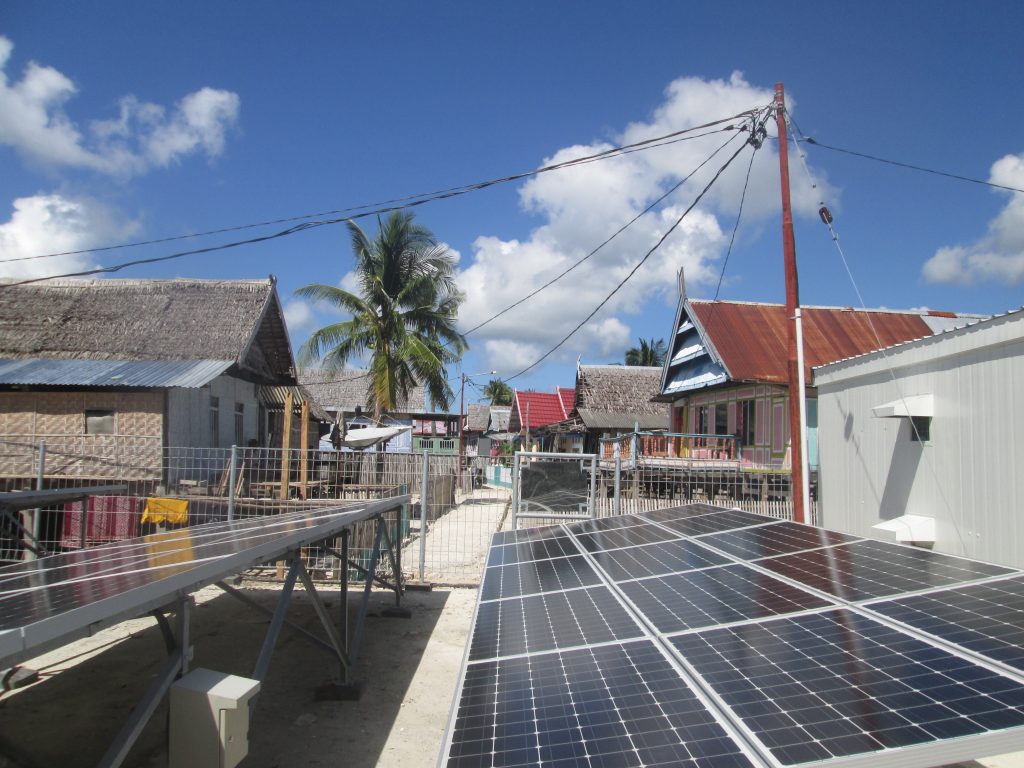 Pak Linggis' success story
The agro-mechanical engineer built his first water turbine in 1991. In this time he joined a non-governmental initiative supported by German development cooperation and built about ten Turbines in different villages. In 2007 he established his own workshop in Batang Uru.
Pak Linggi won the Energy Self-Sufficiency Award of the Ministry of Energy and Natural Resources in Indonesia in 2008. Meanwhile he is employing 25 staff members for manufacturing turbines and other MHP-equipment.
Further information
For more information on the energy situation in Indonesia see energypedia.